Events
Admission to the Inauguration Ceremony and Community-wide Celebration is limited to Harvard ID holders, invited guests, registered delegates, and inauguration ticket holders.
Academic Symposium
Sept. 29
10:15–11:45 a.m.
The Harvard community is invited to join in in a wide-ranging series of six concurrent sessions highlighting opportunities and challenges facing Harvard, the academy, and the world at large.
Academic Symposium
Inauguration Ceremony
Claudine Gay will be formally inaugurated as Harvard University's 30th president. Members of the Harvard community are invited to mark the start of an exciting new chapter filled with possibilities.
Inauguration Ceremony
Community-wide Celebration
After the inauguration ceremony, the celebration continues at a joyous gathering in the Old Yard.

Meet our president
Claudine Gay, Harvard's 30th president, talks about her vision for the presidency, what she's learned from students, and the best concert she's ever been to.
Path to the presidency
In 1998, Claudine received her Ph.D. in government from Harvard, where she won the Toppan Prize for best dissertation in political science. A quantitative social scientist with expertise in political behavior, Gay served as an assistant professor and then tenured associate professor at Stanford before being recruited to Harvard in 2006 as a professor of government. She was also appointed a professor of African and African American Studies in 2007. She was named the Wilbur A. Cowett Professor of Government in 2015, when she also became dean of social science at FAS. In 2018 she was appointed the Edgerley Family Dean of the Faculty of Arts and Sciences.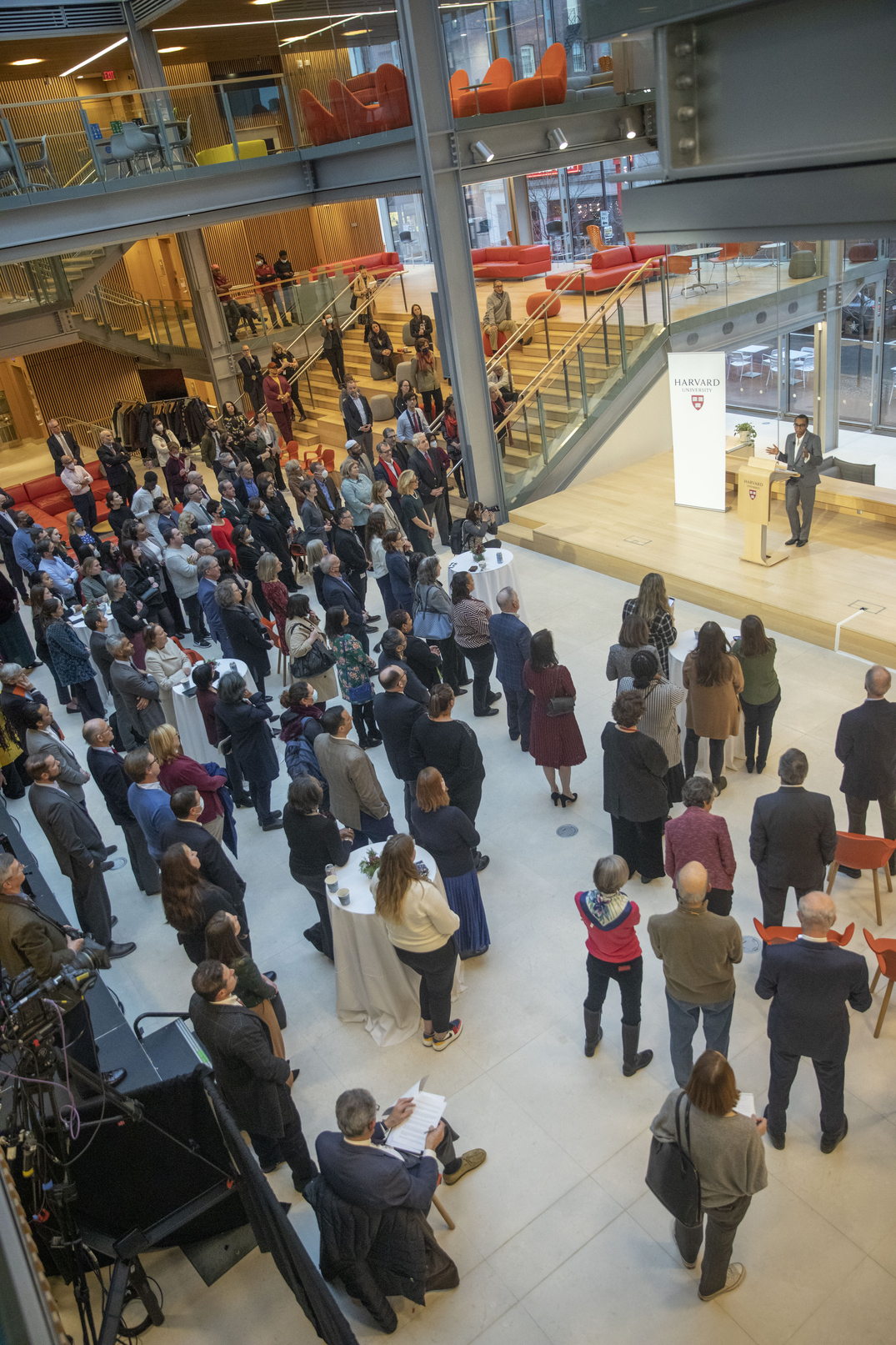 2006 · Professor of government

2015 · Dean of social science

2018 · Dean of Faculty of Arts and Sciences

2023 · Harvard President
News
History of the Harvard presidency
The names of Harvard's past presidents live on in the houses and facilities throughout campus, but each of those names has a story to tell.
A press kit is available for media planning to cover the Inauguration ceremony. Credentials are required for press coverage of and entry to Inauguration events in Harvard Yard and Tercentenary Theatre. Please contact media@harvard.edu with any questions.