About the lawsuit
A politically motivated lawsuit brought by Edward Blum and the organization he created, Students for Fair Admissions (SFFA), wants to remove the consideration of race in college and university admissions.
An extraordinary applicant pool
The large majority of the 60,000+ applicants to Harvard College are academically qualified, requiring the College to consider more than grades and test scores.
In a recent admissions cycle there were:


2,000

available slots at Harvard College.

8,000

domestic applicants had perfect GPAs.

4,000+

applicants were ranked first in their high school classes.

18,000+

scored 700 or above on the SAT reading and writing test.

20,000+

scored 700 or above on the SAT math test.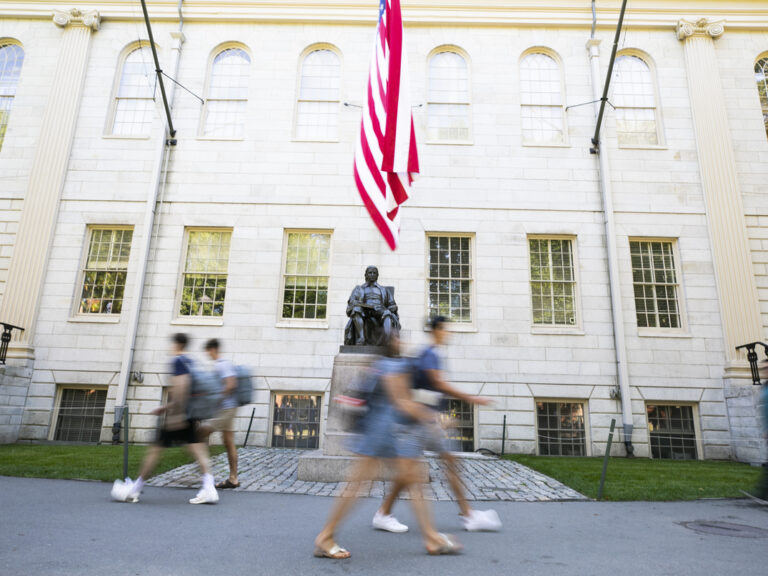 Who supports Harvard's case?
Supporters of race conscious admissions include the Asian American Legal Defense and Education Fund, the American Council on Education, the Anti-Defamation League, former military officials, faith organizations, leading economists and social scientists, and major American corporations including Apple, General Electric, Intel, Microsoft, and Verizon.
[Harvard's policies] are essential to [our] ongoing efforts to attract and retain the best possible talent and achieve optimal teamwork. Those efforts, in turn, contribute to the broader health of our nation's economy

from "Amicus Brief of Major American Technology Enterprises"