As part of Harvard's new Service Starts with Summer Program, incoming first-year Ezra Feder is working at Artists For Humanity
Read story
Graduate School of Arts and Sciences student Yaray Ku is studying how the moon was formed
Local students participating in the Summer Explorations program at the Harvard Ed Portal learned everything from cooking to bike repair this summer
Outfitted with sensors and cameras, a century-old red oak in the Harvard Forest is tweeting about environmental life
Accessibility devices at the Harvard Astronomy Lab use sound to allow the visually impaired to envision the cosmos
Latest Harvard Gazette News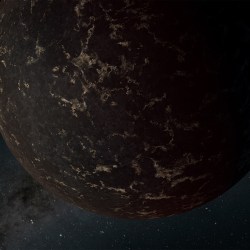 Led by Laura Kreidberg, a Clay Fellow at the Harvard-Smithsonian Center for Astrophysics, a new study shows that LHS 3844b, a terrestrial exoplanet orbiting a small sun 48. …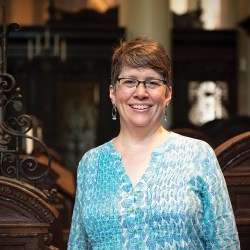 Harvard President Larry Bacow announced the appointment of Harvard Divinity School Professor Stephanie Paulsell as interim Pusey Minister at the Memorial Church.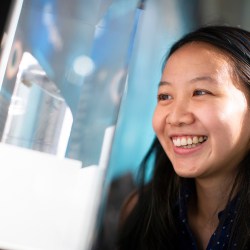 A fourth-year graduate student in the lab of Professor of Geochemistry Stein Jacobsen, Yaray Ku is working on a project aimed at understanding how the moon formed, and to do it, she's working with …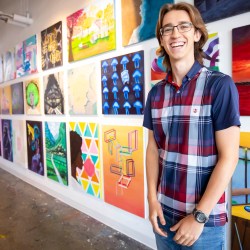 Harvard College first-year Ezra Feder spends his summer doing public service through Artists for Humanity, a nonprofit that provides employment in art and design to lower-income teens in the city.
Get the latest Harvard Gazette news delivered to your inbox.
As a Satter Human Rights Fellow, Jenny Domino LL.M. '18 spent her fellowship year focused on how social media policy limits one's right to speak in the midst of democratic transition.
The majority of soft robots today rely on external power and control, keeping them tethered to off-board systems or rigged with hard components. Now, researchers from the Harvard John A. …
Five years ago, I was nearly killed by a man I shared a home and two small children with. …
Translated by Anne Henochowicz On February 19, 2013, when lawyer Guo Jianmei was on a business trip, her phone rang. The moment had arrived for the review of Li Yan's death sentence. …
When Melissa Jeltsen Googled Lorena Bobbitt's name a few years ago, she was surprised to learn that the woman known for cutting off her husband's penis in 1993 had started a charity to help …
A young boy named Charlie pauses on his tricycle beside his backyard pool, mouth agape in a wail as his father grabs his half-naked mother. …
Talking about sexuality with a doctor can be uncomfortable. If you identify as LGBTQ+, it's important to find a doctor who is attuned to the specific needs of the LGBTQ+ community. …