Harvard's new art-making space in Allston opens its doors to the public
Read story
Harvard pediatrician outlines the global climate strikes and the rise in youth protests
The Parker Quartet have been Blodgett Artists-in-Residence at Harvard since 2014
At Harvard, former U.S. Secretary of State Rex Tillerson offered his take on global leaders and hotspots
Harvard has joined Climate Action 100+ to engage directly with top carbon emitters to address climate change
Saturday, September 21, 2019, 10:00am - 5:00pm
Latest Harvard Gazette News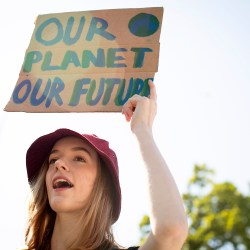 Harvard students and those from Cambridge public schools joined their voices in a rally calling for climate change action Friday on Harvard's Science Center Plaza.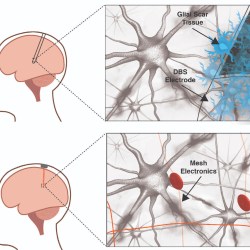 A new paper explores why neuron-like implants could offer a better way to treat brain disorders, control prosthetics, or even enhance cognitive abilities.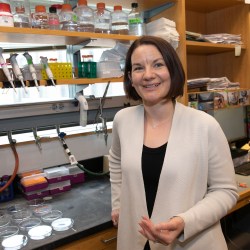 Emily Balskus will be honored on Sept. 23 with the Blavatnik National Award for Young Scientists for her work in tracking never-before-seen chemistry to specific bacteria in the human gut.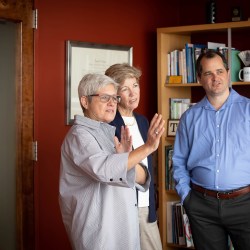 Harvard Link is an application that for the first time funnels University-related events, news, organizations, and faculty and staff contact information into a centralized data bank. …
Get the latest Harvard Gazette news delivered to your inbox.
Sep 20, 2019President Trump is rejecting reports that the intelligence community's whistleblower complaint involved a phone conversation with the Ukrainian President. …
Treatments for advanced prostate cancer that suppress testosterone, a hormone (also called an androgen) that drives the malignant cells to grow and spread, are collectively referred to as androgen …
Finding her voice in the comedy mecca of Brooklyn meant Sabrina Wu '20 had to scrap some old material. Was it worth it? She – and the laughing audience – say yes. …
The National Science Foundation has just announced the award of a $12. …
We have an exciting array of events planned this semester! On Thursday, April 12, HRP staff kicked off the season with an information session on
Journalism's most idealistic missions are well-known and, despite the sine wave of attacks throughout history and the economic disruptions of the digital age, remain immutable: Give voice to …
When Eli Zuzovsky '21 landed at a summer writing workshop, he found a new routine for his work and learned a little something about "the writer's life." By Guest Blogger Eli Zuzovsky '21... …
The office building four blocks from Florida's state Capitol carries the same name in bold letters that it boasted when it opened in 1988: Florida Press Center. …