Five undergraduate women spent the summer researching climate change, sustainability around world
Read story
Nutritious school lunches gain favor with students, Harvard expert says
The way ahead on the immigration issue remains uncharted, panelists say
Selections from series of 10 prints will be on view at Harvard Art Museums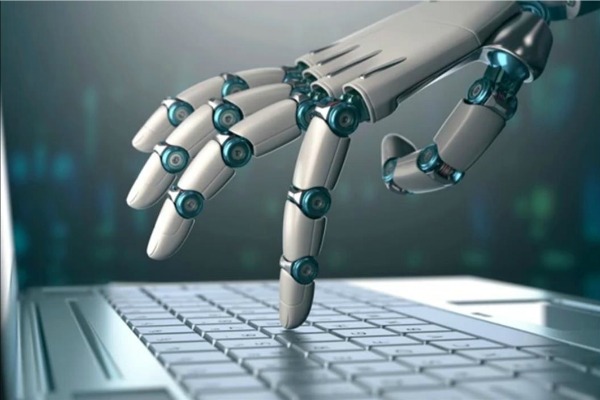 Thursday, September 21, 2017, 6:00pm - 7:10pm
Harvard Arthrobots
Inspired by arthropod insects and spiders, Harvard researchers have created an entirely new type of semi-soft robots capable of standing and walking using drinking straws and inflatable tubing.
Harvard Professor takes Alzheimer's fight personally
Harvard Medical School Professor Reisa Sperling talks about the personal impact of Alzheimer's disease, which killed both her father and grandfather.
Latest Harvard Gazette News
Harvard's new Data Science Initiative hosted its inaugural event, the first in a series of planned seminars featuring talks by faculty members focusing on new methods of managing and analyzing data …
Claire Messud, senior lecturer in the Creative Writing Program, discusses her latest novel about the joy and pain of middle school as a young woman.
The fourth annual Student Late Night at the Harvard Art Museums welcomed guests with food, drink, and dance — and, of course, art.
One of the biggest challenges facing school cafeterias is making healthier food taste better, a task that can be aided by collaborating with professional chefs, a Harvard nutrition expert said.
Get the latest Harvard Gazette news delivered to your inbox.
Stores that adapt to a digital model are doing just fine.
400x200-james-ryan-by-rose-lincoln-hno.jpg This article originally appeared in the Harvard Gazette. …
400x200-girls-who-code.jpg In the 1980s, says Girls Who Code Founder and CEO Reshma Saujani, more than 40 percent of computer science graduates were women, but today …
"…I doubt that any person alive today has had as close and as varied a relationship with the Internal Revenue Code as I have had. …
Laura Dassow Walls, author of Henry David Thoreau: A Life and Richard Higgins, author of Thoreau and the Language of Trees to discuss Thoreau's life and work. …
Fri, 09/08/2017 - 8:30am to 9:30pmGeo Museum 375 (formerly Room 310), 3rd floor, 24 Oxford St., Cambridge"Reflections on a Piece of Chalk" by Roberto Kolter, professor, HMS-MBIB. …
Sep 19, 2017When you discount the rhetorical overkill, the most surprising thing about President Trump's address to the United Nations on Tuesday was how conventional it was. …
Thu, 10/12/2017 - 3:30pm to 6:00pmSanders Theater, 45 Quincy St., CambridgeSchedule 3:30-4:30 p.m. …