The cool, crisp air of fall has arrived on campus
Read story
Chinese botanists join the Arboretum on a joint expedition to the Appalachian Mountains to collect seed from regional plants
Christina Warinner says studying ancient dental calculus offers insights into diets, disease, dairying, and women's roles
A Peabody Museum exhibition examines the origins of our favorite foods, how we make them, and who serves them
Harvard neuroscientists have decoded how fruit fly brains integrate visual cues for navigation
To Serve Better: Harvard across the country
Clint Smith, whose dissertation focuses on juveniles facing life sentences, leads a prison reading program in Washington, D.C.
Marnie Gelbart works to increase public understanding of genetics, and the ethical, legal, and social implications
Sarah Lockridge-Steckel founded The Collective, which works to help young people in Memphis, Tennessee
Latest Harvard Gazette News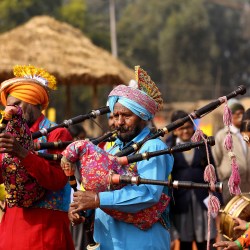 Scientists at Harvard published a study on music as a cultural product, which examines what features of song tend to be shared across societies.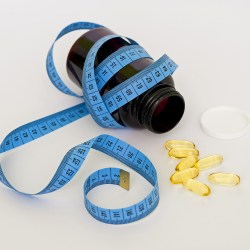 Young women's use of diet pills, laxatives for weight control linked with later eating disorder diagnosis.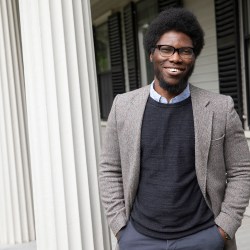 Daniel Agbiboa sees free and restricted movement as integral to the development of political, economic, and social systems. His work makes connections between these intersections in West Africa.
Gone are the warm, carefree days of summer; the cool, crisp air of a new season brings with it winds of change, and fall has arrived.
Get the latest Harvard Gazette news delivered to your inbox.
A new Harvard committee charged with addressing the legacy of slavery on campus will build on the momentum created by Radcliffe's "Universities and Slavery: Bound by History" conference. …
Nov 19, 2019Earlier this month, Iran further expanded its nuclear enrichment program, taking another step away from the nuclear accord it had signed with world powers in July 2015. …
Tue, 12/03/2019 - 1:00pm to 3:00pmHarvard i-lab, 125 Western Ave., BostonJoin the Harvard Innovation Labs for an IdeaJam centered on the preservation of the Amazon Rainforest. …
"Me being a hip hop artist ties into the dissemination aspect of my academic interests because I think historically hip hop and rap has been the means by which analytic critics have been able to …
According to a new survey, CMOs want to spend more time preparing for the future.
Different types of nail polish can have varying effects on fingernails, and have pros and cons depending on the chemicals used in making them. …
Thu, 12/05/2019 - 5:00pm to 7:00pmRoom 4-370, MIT, 182 Memorial Dr. …