As part of Harvard's new Service Starts with Summer Program, incoming first-year Ezra Feder is working at Artists For Humanity
Read story
Harvard Divinity School Professor Stephanie Paulsell will become the interim Pusey Minister at the Memorial Church
Graduate School of Arts and Sciences student Yaray Ku is studying how the moon was formed
Local students participating in the Summer Explorations program at the Harvard Ed Portal learned everything from cooking to bike repair this summer
Outfitted with sensors and cameras, a century-old red oak in the Harvard Forest is tweeting about environmental life
Latest Harvard Gazette News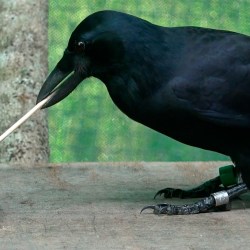 A new paper, co-authored by Dakota McCoy, a graduate student working in the lab of George Putnam Professor of Biology David Haig, suggests that, after using tools, crows were more optimistic.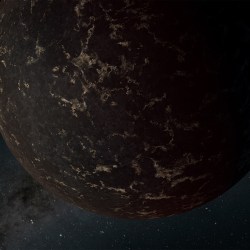 Led by Laura Kreidberg, a Clay Fellow at the Harvard-Smithsonian Center for Astrophysics, a new study shows that LHS 3844b, a terrestrial exoplanet orbiting a small sun 48. …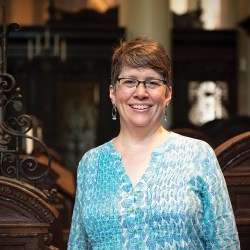 Harvard President Larry Bacow announced the appointment of Harvard Divinity School Professor Stephanie Paulsell as interim Pusey Minister at the Memorial Church.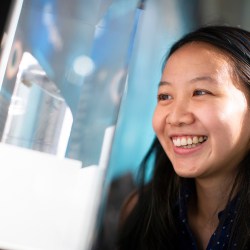 A fourth-year graduate student in the lab of Professor of Geochemistry Stein Jacobsen, Yaray Ku is working on a project aimed at understanding how the moon formed, and to do it, she's working with …
Get the latest Harvard Gazette news delivered to your inbox.
Aug 21, 2019Donald Trump's preposterous fixation with buying Greenland, initially treated as a distraction by American media and a joke by the Danish government, became less amusing Tuesday night …
Aug 21, 2019President Trump has canceled a planned trip to Denmark because Danish leadership refused to discuss selling Greenland. …
Plenty of people avoid red meat or eat only small amounts of it. But relying on white meat for protein may not be such a good nutrition choice either. …
Kim Yong-koo, a 1963 Nieman Fellow—the first from South Korea—and former managing editor of The Korea Times and, died August 19 in Seoul. He was 90. …
There are two kinds of enablers: passive and active.
An updated form of SWOT analysis can help you decide.
ZEBULON, N.C. – Harvard Baseball Alum and current Carolina Mudcats pitcher, Noah Zavolas '18, has been named the 2019 Carolina League pitcher of the year.
's-HERTOGENBOSCH, Netherlands – After two professional seasons in Europe, former Harvard basketball captain, Siyani Chambers '17, has signed with the Heroes Den Boesch Titans of the Dutch …