Three students recall lessons of less traditional classrooms
Read story
Florida high schoolers show passion and sophistication. What they need next is a blueprint, analyst says
New linguistics facility applies scientific tenets to understanding how we communicate
Organ-on-a-chip is a starting point for radioprotective drugs for cancer patients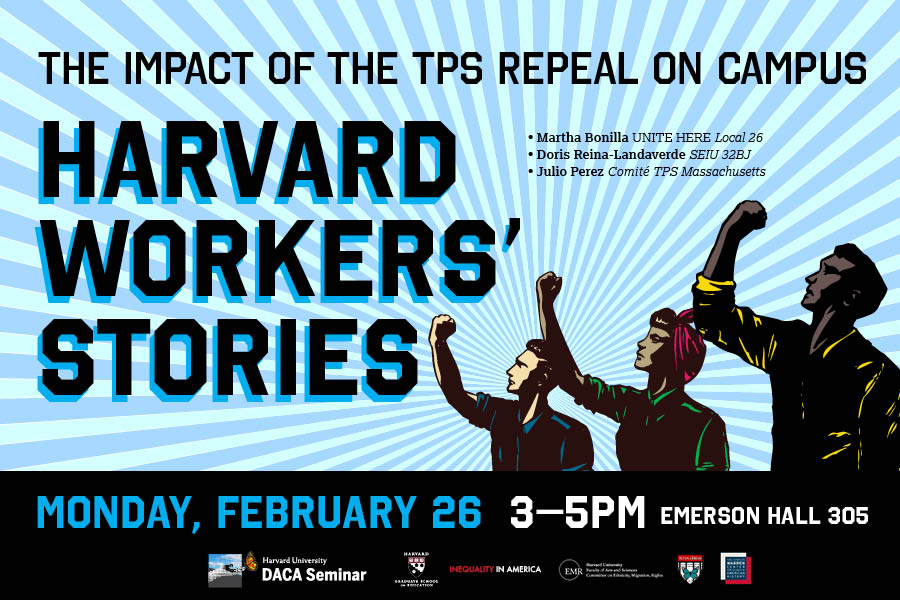 Monday, February 26, 2018, 3:00pm - 5:00pm
Harvard names Lawrence S. Bacow as 29th president
Lawrence S. Bacow, one of the most experienced and respected leaders in American higher education, will become the 29th president of Harvard University on July 1, 2018.
First generation graduate hopes to impact and better lives in marginalized communities
Raised by immigrant parents, Yesenia Ortiz was their second child to attend Harvard, and is using the opportunity to help others overcome the obstacles her parents faced.
Latest Harvard Gazette News
An interview with Graduate School of Education Professor Roberto Gonzales, one of the organizers of the DACA seminar, a series of events that highlight diverse facets of immigration involving …
The decline of white, Christian America from its long majority status has prompted national pushback, author says.
Professor Emily Wilson, the first woman to translate the ancient epic "The Odyssey" into English, explains her milestone achievement.
Researchers combined a metalens with an artificial muscle to create an artificial eye that automatically stretches to simultaneously focus and correct astigmatism and image shift
Get the latest Harvard Gazette news delivered to your inbox.
Please join the John Knowles Concert Hall for an evening of classical music... …
In the first century CE, Teotihuacan became the capital of the area known today as Central Mexico... …
Nora D. Volkow is the director of the National Institute on Drug Abuse at the National Institutes of Health... …
Fatima Cody Stanford, instructor in medicine and pediatrics at Harvard Medical School, will challenge the notion that weight regulation can be determined by a simple equation applied to all persons …
Harvard archaeologists and students will bring history alive for families by presenting hands-on activities, sharing their research, and providing demonstrations of ancient and up-to-the-minute …
Grab your sneakers and join the Harvard Community for a University-wide fun run...This free, untimed 5K will do three loops around historic Harvard Yard and the northern Law School campus. …
Celebrate Nowruz, the Persian New Year and the beginning of spring, with poetry, music, traditional sweets, and an exploration of the traditional haft seen table... …
Ancient Egyptian kings conquered Lower Nubia—today northern Sudan—nearly 4,000 years ago, defending it with a string of monumental fortresses along the Nile River... …