Four Harvard undergrads among 32 U.S. winners of full backing for Oxford studies
Read story
In Washington, D.C. gathering, Faust and faculty discuss the importance of equity in learning
'Salvator Mundi' smashes auction record despite worries on authenticity, condition
Those in Harvard living lab course work to find practical alternatives to carbon use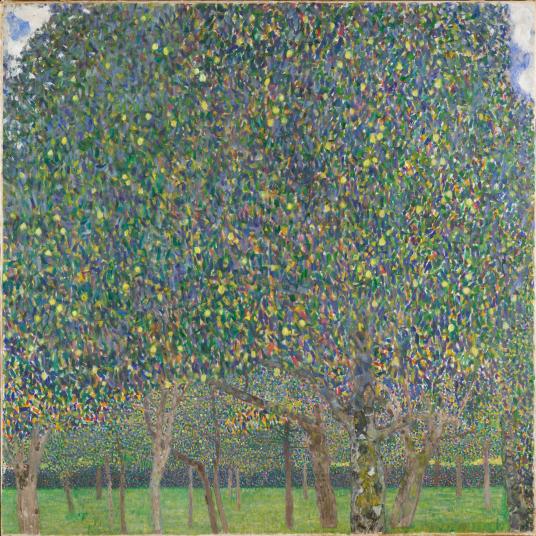 Wednesday, November 22, 2017, 12:30pm - 1:00pm
Camp Kesem at Harvard brings joy amidst the pain
Evette Ronner and Lily Wilkinson founded Harvard's chapter of Camp Kesem to celebrate kids who have or have had a parent with cancer. In its inaugural summer, the camp served two dozen children in a magical western Massachusetts setting.
Rotten Apples Return to Harvard's Glass Flowers exhibition
The series of diverse and diseased fruits showcase scabbing, rot and mold as part of the updated gallery display at Harvard's Museum of Natural History.
Latest Harvard Gazette News
Houghton Library displays highlights from the 50,000 pieces inherited from a billionaire collector who was obsessed with the search for transcendence through sex, drugs, and rock 'n 'roll.
New research on the immune system suggests that the molecule interferon plays an important role in activating antiviral genes across many tissues, helping against infection.
Four Harvard undergraduates were among the 32 Americans named Rhodes Scholars on Saturday. They will begin their studies at the University of Oxford next October.
Faculty and staff at Harvard's Faculty of Arts and Sciences sent appreciative notes and dropped off donations to the Harvard Square Homeless Shelter at a pre-Thanksgiving celebration.
Get the latest Harvard Gazette news delivered to your inbox.
It's Youth Day! FREE tickets for kids 12 and under. Enter Promo Code CRIMSONYOUTH to redeem your tickets. Any questions, call the Ticket Office at 617-495-2211. Learn More.  
Execution is about helping people make thoughtful choices.
At the annual football awards banquet hosted by the Harvard Club of Boston, Tanner Lee was chosen as the winner of the Frederick Greeley Crocker Award as the most valuable player of the 2017 Harvard …
Join us for a screening of Deepa Mehta's Earth (1998; 110 min.), the third and final film in her acclaimed Elemental trilogy. …
Scientists "install" genomic suicide switches to keep microbes from going rogue 
Nov 16, 2017With Trump just back from an Asia trip that ran the gamut of outcomes from negligible to awful, the question turns again to what's going on with U.S. foreign policy. …
aud Ur Rehman had been standing in line at the bank for eight hours before he called his wife and cousin, complaining of chest pains. …
Storytelling is a two-way street at PARI, with professional journalists mentoring locals with no background in reporting. …