A Harvard course is holding its own March Madness–style tournament for newly minted terms in the English language
Read story
The Harvard Climate Leadership Conference award recognizes sustainability efforts
Xue "Snow" Dong '19 curated and designed the exhibit on display in Currier House
MGH research finds a chemical pathway from lack of sleep to atherosclerosis
Art historian Melissa McCormick brings the Japanese masterpiece to life at the Met
Bloomberg Harvard City Initiative: Mapping Poverty in Laredo
Harvard students embedded themselves in mayors' offices around the country in a new fellows program targeting local problems. In Laredo, Texas Santiago Mota helped officials understand why a third of households remain in poverty for generations.
Angela Merkel named Harvard Commencement speaker
German Chancellor Angela Merkel, one of the world's most influential leaders since ascending to her country's highest office in 2005, will be the principal speaker at the Afternoon Program of Harvard's 368th Commencement on May 30.
Latest Harvard Gazette News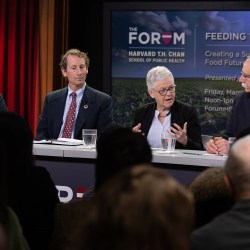 A panel of experts at the Harvard T.H. Chan School of Public Health discussed how the globe might feed an estimated human population of 10 billion by midcentury and suggested a diet high in plant …
The peopling of Polynesia's far-flung islands may be the most epic migration story of all time. …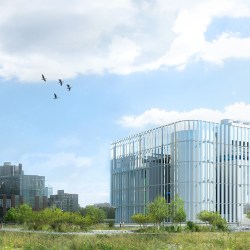 Harvard received an award at the Climate Leadership Conference in Baltimore, recognizing its commitment to the environment.
A revered, 700-year-old religious relic and the present-day crisis of declining births are just two of the many focuses of some Harvard researchers.
Get the latest Harvard Gazette news delivered to your inbox.
Continuing her strong series of play on the international level, sophomore Linda Liedel of the women's soccer team has earned a roster spot for the elite round of qualification for the UEFA U-19 …
Harvard wrapped up action at the 2019 NCAA Women's Swimming and Diving Championships on Saturday morning at the Lee and Joe Jamail Texas Swimming Center in Austin, Texas.
CAMBRIDGE, Mass. – Advancing to the second round of the WNIT for the fifth time in program history, the Harvard women's basketball team (17-12, 9-5 Ivy League) will welcome Georgetown to Lavietes …
Jeremy Magno scored a career-high four goals to help propel Harvard past Dartmouth on the road, 12-9, Saturday afternoon. The win was the Crimson's second straight and fourth in its last five games.
The Harvard women's tennis team continued its strong play on Saturday with a 6-1 victory against Quinnipiac at the Murr Center Courts.
The Harvard softball team captured its first Ivy League win of the 2019 season over Penn, 8-7.
Concluding its time out west campaign against No. 2 Stanford (13-1), the No. 18 Harvard women's water polo (16-3) dropped the afternoon contest, 20-7.
The Harvard baseball team (9-5) split the doubleheader against Penn (11-5), Saturday, at Meiklejohn Stadium. …