New Harvard Data Science Initiative hosts talks on analyzing data and on cutting-edge applications
Read story
Nutritious school lunches gain favor with students, Harvard expert says
Five undergraduate women spent the summer researching climate change, sustainability around world
Selections from series of 10 prints will be on view at Harvard Art Museums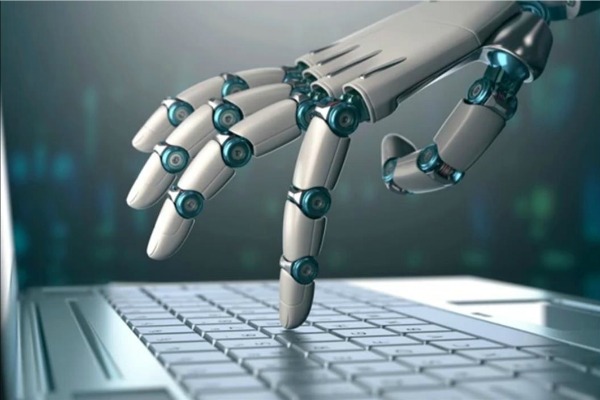 Thursday, September 21, 2017, 6:00pm - 7:10pm
Harvard Arthrobots
Inspired by arthropod insects and spiders, Harvard researchers have created an entirely new type of semi-soft robots capable of standing and walking using drinking straws and inflatable tubing.
Harvard Professor takes Alzheimer's fight personally
Harvard Medical School Professor Reisa Sperling talks about the personal impact of Alzheimer's disease, which killed both her father and grandfather.
Latest Harvard Gazette News
A new Harvard Forest report, "Wildlands and Woodlands, Farmlands and Communities," calls for tripling conservation efforts across the region.
Harvard's new Data Science Initiative hosted its inaugural event, the first in a series of planned seminars featuring talks by faculty members focusing on new methods of managing and analyzing data …
Claire Messud, senior lecturer in the Creative Writing Program, discusses her latest novel about the joy and pain of middle school as a young woman.
The fourth annual Student Late Night at the Harvard Art Museums welcomed guests with food, drink, and dance — and, of course, art.
Get the latest Harvard Gazette news delivered to your inbox.
Sep 21, 2017As the two negotiators who initiated the secret talks that led to the 2015 Iran nuclear agreement, we are intimately familiar with the deal's strengths, its inevitable imperfections and …
Tue, 09/26/2017 - 4:00pm to 5:00pmHaller Hall (102), 24 Oxford St., CambridgeThe Paulson School of Engineering and Applied Sciences and the Department of Earth and Planetary Sciences welcome Anna M. …
Colombian President Juan Manuel Santos came to Harvard Law School on Sept. …
To mark the International Day of Peace, HDS has compiled a dozen prayers from various faith traditions and backgrounds.  
The big screens on suburban, prairie and desert roadsides once beaconed families and lovers. …
Sep 20, 2017It was the debut speech heard around the world – Donald Trump at the United Nations, putting American First and other nations on notice. …
When fast radio bursts, or FRBs, were first detected in 2001, astronomers had never seen anything like them before. …
September 21, 2017SEAS Office of Communications Image: By Leah Burrows, SEAS Communications Officer The Amazon basin, home to the largest rainforest in the world, plays a crucial role in …