Research has linked a compound found in cruciferous vegetables to one of the body's most potent cancer-fighting genes
Read story
Dalton Brunson aims to serve rural areas that have limited health care resources, like his Alabama hometown
Amid India elections, a Harvard study aligns health and wellness statistics with electoral districts
Schuyler Bailar was recruited for the women's swim team, and after transitioning became a member of the men's team
The plaque, which honors Harvard students from the 1930s who helped refugees flee Nazi persecution, was re-installed
Tuesday, May 21, 2019, 12:00pm - 1:15pm
Women make their stage debut in Harvard's Hasty Pudding
Steeped in 171 years of history, 2019 marks the first year women take the stage as part of the Hasty Pudding cast.
A writer's journey, a poem by a Harvard student
Ruben Reyes Jr. '19 launched a new Latinx literary magazine that showcases writers from all walks of life who not only have stories to tell, but empowers them as the best ones to tell them.
Latest Harvard Gazette News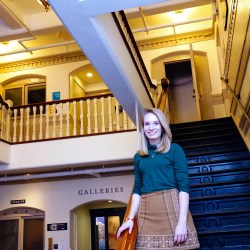 In England, Rhodes Scholar Brittany Ellis will continue to promote collaboration between museums and communities in curatorial decision-making.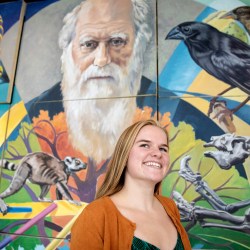 Harvard College senior Camille DeSisto's love of the environment took her around the world to Madagascar's tropical forests.
Brothers Daniel and Patrick Lazour's musical, "We Live in Cairo," brings the immediacy of Egypt's January 25 Revolution to the American Repertory Theater on May 14.
Scientists uncover a key mechanism that allows some of the deadliest human RNA viruses to replicate, and it resides in the tail end of the viruses. …
Get the latest Harvard Gazette news delivered to your inbox.
May 20, 2019Just two weeks ago, a tweet cost the global stock markets roughly $1.36 trillion (or Australia's annual GDP). With 280 characters on Twitter, the U.S. …
On day two of regional play, Harvard wrapped up its season after a 6-0 loss to Colorado State at Rita Hillenbrand Stadium.
WORCESTER, Mass. – The No. 5 Harvard lightweight crew team raced five boats at Eastern Sprints on Sunday, May 19. …
WORCESTER, Mass. – Kicking off postseason competition, the No. …
The Ivy League Champion Harvard baseball team (27-13) defeated Columbia (19-23), 8-6, in 11 innings to win the Ivy League Playoff Series. …
In its second-straight NCAA regional appearance coming against No. 6 Arizona, the Harvard softball team scored early but fell, 5-1.
The Harvard baseball team (26-13, 15-7 Ivy) wins game one of the Ivy League Playoff Series, defeating Columbia (19-22, 13-9), 3-1, Saturday at O'Donnell Field. …
We are looking forward to hosting our first Prepare to Practice Legal Research Conference for law students next Tuesday, May 21, 8:30am – 4:30pm. …