Faust says the students helped to transform Harvard and the world around them as they strived for reinvention, inclusion, and innovation
Read story
The award-winning author will address graduating seniors on May 23
Prominent Civil Rights leader and congressman will address Afternoon Program
Drew Faust and Larry Bacow on learning from each other, the value of humility in decision-making, and the challenges facing higher education
Kevin Young '92 was the featured poet of the 228th Phi Beta Kappa literary exercises, held Tuesday morning at Sanders Theatre
The Harvard and Radcliffe Class of 1968 returns to campus
Three alumni are recognized for their service to the University
Neighboring churches and institutions ring their bells at the conclusion of Harvard's 367th Commencement Exercises
Harvard names Lawrence S. Bacow as 29th president
Lawrence S. Bacow, one of the most experienced and respected leaders in American higher education, will become the 29th president of Harvard University on July 1, 2018.
First generation graduate hopes to impact and better lives in marginalized communities
Raised by immigrant parents, Yesenia Ortiz was their second child to attend Harvard, and is using the opportunity to help others overcome the obstacles her parents faced.
Latest Harvard Gazette News
The ROTC commissioning ceremony honored new officers in the armed forces.
Penny S. Pritzker '81, former U.S. Secretary of Commerce and past Harvard Overseer, and Carolyn A. …
The Graduate School of Arts and Sciences presented the Centennial Medal to four distinguished alumni who have made fundamental and lasting contributions to knowledge, to their disciplines, to their …
Priscilla Guo '18 found 49 of the 50 states use predictive algorithms in bail, pretrial, and sentencing hearings. Her thesis uncovers their flaws.
Get the latest Harvard Gazette news delivered to your inbox.
On Class Day, May 23, U.S. Senator Jeff Flake told the Class of 2018 assembled on a sunny Holmes Field that they were entering the legal profession in a critical moment.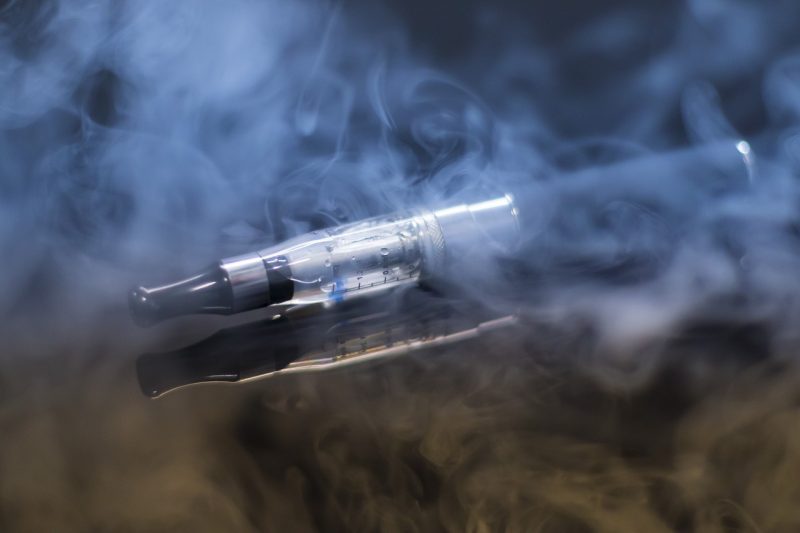 E-cigarettes don't help smokers quit more than other interventions, though financial incentives do, a new study in the New England Journal of Medicine finds. …
400x200-commencement-banner.png Watch video of the 2018 Convocation ceremony below:
1000x500_wilson_john_hno.jpg Thank you, Dean Ryan…thank you for making HGSE stronger and better! One can have no sweeter legacy than that! Congratulations to …
770x385-UK-karen-mapp.png Welcome students, families, friends, and colleagues to this afternoon's convocation. …
1500x750-edyson-julio-0027.jpg They sat in a half-circle that spanned out towards the back of the classroom, each inmate garbed in the classic jail two-piece: the …
1500x750-liz-city-final.jpg At the Harvard Graduate School of Education Convocation Exercises on May 23, Senior Lecturer Elizabeth City, faculty director of the …
1500x750-commencement-tent.jpg Photos by Jill Anderson, Casey Bayer, and Michael Rodman Additional photos provided by PACE (Pan-Asian Coalition for Education) and …