Global engagement
We welcome students and scholars—wherever they might come from—and empower members of our community to pursue their academic interests, wherever those interests may lead.
Our international community
Harvard's global perspective reflects our international community and informs the impact of scholarship, research, and leadership on our campus and around the world.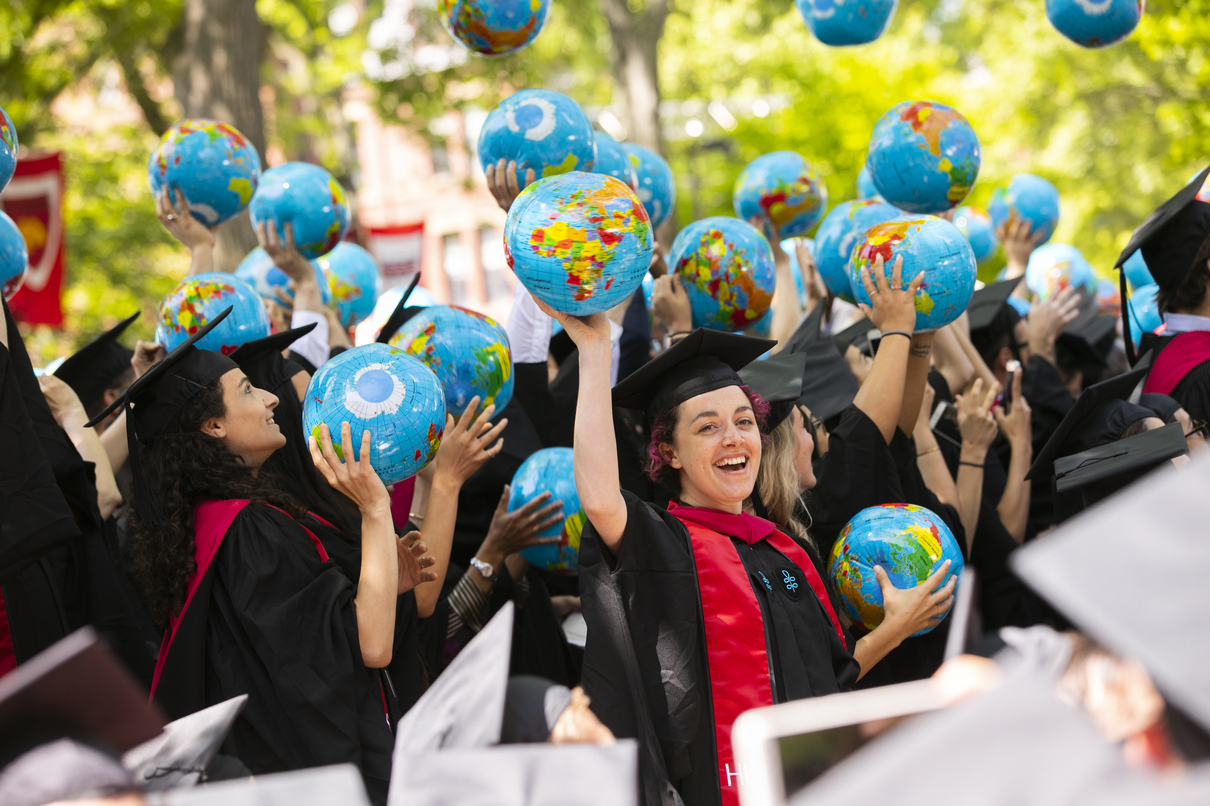 24%

of Harvard students are international.

180+

countries are represented by Harvard students, scholars, and alumni.

5,000+

international scholars are hosted at Harvard, more than any other university in the United States.

6 million

learners from 193 countries take courses through Harvard's online learning platform, HarvardX.

69,000+

Harvard alumni live abroad.
"We all recognize the value that international students bring to our campuses, to this nation, and to the world."

President, Harvard University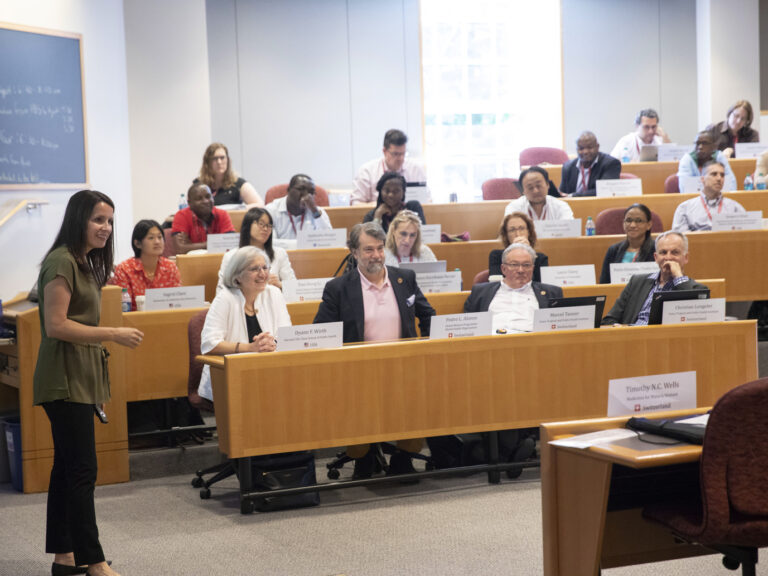 At work in the world
Harvard experts, researchers, and leaders all around the globe make contributions—from public health to conflict resolution—that transcend borders, forge connections, and strengthen communities.
Global scholarship and languages
Each of Harvard's Schools integrates a global perspective into its curriculum and research agenda. We have more than 50 international research centers and programs on campus, spanning many fields and regions. You'll also find more than 80 languages taught here, including Uyghur, Gullah, and Lingala.
Global reach and impact
Harvard has more than 20 locations abroad, along with numerous other initiatives, clinics, and international partnerships. Our work abroad ranges from advancing human rights through a law clinic in Myanmar to partnering with the University of Rwanda, the country's first-ever dental school, to advance local dental education.
For international students
To find more information and resources for current and prospective international students, please visit Harvard's International Office or your School's website.
For Harvard travelers and programs
Whether embarking on international travel, conducting research, or developing programming, members of the Harvard community rely on Harvard Global Support Services (GSS) for support and resources abroad, ranging from security and health to employment and research center operations.
Bridging Borders talks COVID-19 response around the world
Two Harvard alumni created the Bridging Borders Project to assemble the perspectives of world leaders and exchange health policy ideas about the pandemic.
Read the story
Harvard addresses the challenges for international students
In a Q&A session, Vice Provost for International Affairs Mark Elliott discusses the recent struggle with Immigration and Customs Enforcement over allowing students from other countries into the U.S. He also outlines the programs that Harvard has put in place to support international students.
Read the story
F-1 Doctors help international students to U.S. med schools
A Harvard Medical School student from Tanzania is working to help other international students navigate the process of getting into a U.S. medical school.
Read the story