Many Harvard faculty, staff, and students commute each day in sustainable ways
Read story
New research suggests that some evolutionary changes were quicker than others
The cast and crew of the new production wrestle with the classic musical's racial, ethnic, and political complications
A new technique may increase the efficacy and decrease the toxicity of existing cancer chemotherapies
A new memoir by Haben Girma recounts her life as a deafblind woman, including her time at Harvard Law School
To Serve Better: Harvard across the country
Clint Smith, whose dissertation focuses on juveniles facing life sentences, leads a prison reading program in Washington, D.C.
Marnie Gelbart works to increase public understanding of genetics, and the ethical, legal, and social implications
Sarah Lockridge-Steckel founded The Collective, which works to help young people in Memphis, Tennessee
Latest Harvard Gazette News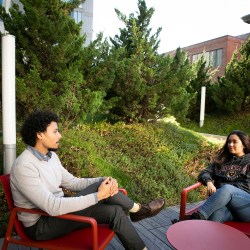 Dan Lobo '14, founder of Harvard College First Generation Student Union — now known as Harvard Primus, and Alejandra Iglesias '21, president of Primus, discuss the first-gen Red Book.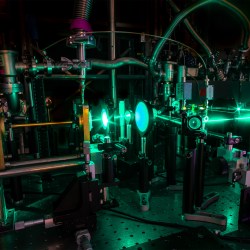 Harvard researchers have developed a totally new type of laser that can reach terahertz frequencies offering short-range, high-bandwidth wireless communications, very-high-resolution radar, and …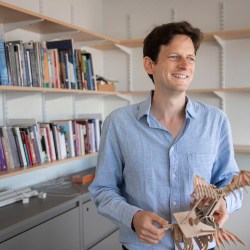 A Harvard study is exploring the way humans' sense of "intuitive physics" of the real world leaves fingerprints on the fictional universes we create.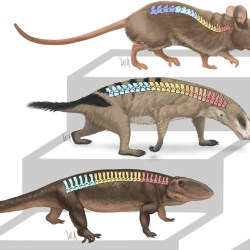 Researchers find clues to evolution in the intricate mammalian vertebral column.
Get the latest Harvard Gazette news delivered to your inbox.
Research sheds light on the underlying mechanics of soft filaments
Whether testing French fry crispiness or developing more palatable space food, this Ph.D. candidate has a healthy appetite for science
Paradoxically black holes, which emit no light because of their strong gravitational fields, are regularly discovered via the bright X-ray emission that arises when material accretes onto a torus …
It's about more than just mitigating bias.
Make it a business issue, not a diversity issue.
Former Arizona senator Jeff Flake made a case for a return to the Republican Party's fiscal roots in a talk titled "The Future of Conservatism" at Harvard Law School.
Sponsor content from UBS.
They're using the wrong data to assess job quality.