What we eat
How does our relationship with food impact our overall health? Harvard experts are researching the ways that food helps and hinders our wellness.
---
How we move
Why is exercise important and how can we make sure we are active enough? Harvard experts are working to better understand how we can benefit from an active lifestyle.
---
Humans have deep-rooted instincts to avoid unnecessary physical activity, because until recently it was beneficial to avoid it."

Professor of biological science
Top 5 exercises
No matter your age or fitness level, these activities are some of the best you can do to help get in shape.
Explore these exercises
What we feel
How are our mental health and physical health linked? Harvard experts study the ways we can best take care of ourselves holistically.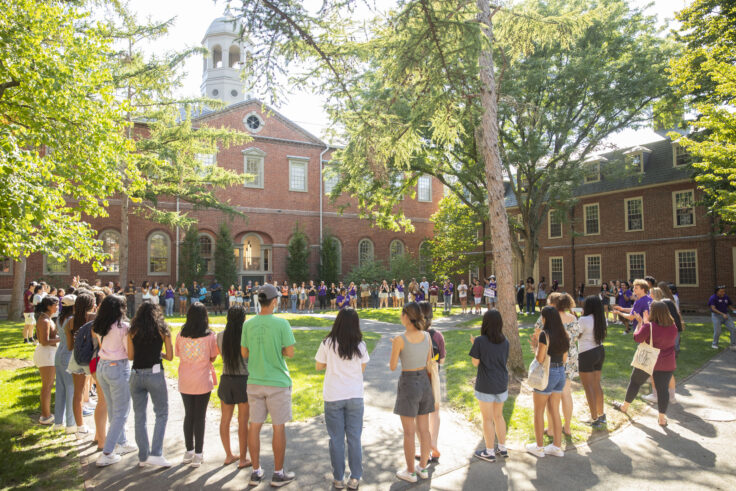 We're all human
Intellectual growth and academic achievement should not come at the expense of our health. Harvard recently launched a new collection of mental health and wellbeing resources for students, faculty, and staff.
Read More
Learn about opportunities in your neighborhood and which greenspaces are easily accessible to you."

Professor of nutrition and epidemiology
Healthy buildings
What makes a place "healthy" is complex, layered, and sometimes even contradictory, but our wellbeing depends on the places around us.
Listen to the "Design Now" podcast
How we rest
How are sleep and wellness entwined? Researchers at Harvard study the different aspects of how sleep relates to our health.
Sleepy students
Researchers have found evidence that school start times impact non-cognitive factors like academic performance, attendance, and dropout rates.
Explore the myths about teens and sleep
What we moderate
What habits should we avoid to ensure that we are prioritizing healthy living? Many of the dangers to our health and wellbeing are being investigated by experts at Harvard.
---
How we live longer
What habits can we adopt to lengthen our lives? Harvard experts are studying the choices we can make that may help increase our longevity.
---
YOU MAY ALSO LIKE
Related In Focus topics