Artificial Intelligence
From health care to education, policy to art, artificial intelligence is rapidly changing our world and our daily lives.
Are we ready?
Minds over machines
Researchers across Harvard are exploring how we can embrace and advance AI's benefits while still addressing issues of bias and transparency.
---
Human intelligence meets artificial intelligence
Breaking barriers to get to breakthroughs
Working to advance the understanding of the nature of intelligence, the Kempner Institute is bringing researchers across disciplines like computational theory, AI and machine learning, neuroscience, and cognitive science together to develop next generation AI systems.
Solving AI's bias problem
AI systems are increasingly being used to make decisions that impact people's lives, sometimes with unfair and discriminatory outcomes. While technology can help to mitigate bias, it can't do it alone.
Learn about the essential role humans need to play
Radcliffe Institute
Race, technology, and algorithmic bias
Joy Buolamwini, Latanya Sweeney, and Darren Walker discuss the limits of technology in the face of algorithmic bias, or the fact that AI systems often either mischaracterize or fail to recognize dark-skinned faces.
An AI with an M.D.
From diagnosing diseases to predicting patient outcomes, new AI models could have a major impact on the quality and efficiency of health care.
---
Some of the most pressing questions in medicine can be advanced through the application of AI in the clinic."
Always advancing
Meet the institutes, initiatives, and people at Harvard pushing the current state of Artificial Intelligence into the future.
---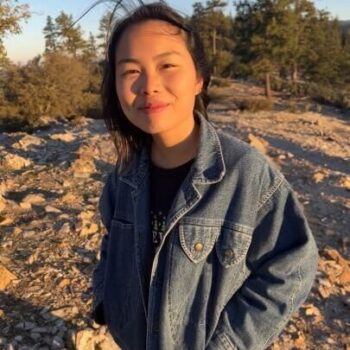 Tech policy for a better society
Saffron Huang is a Harvard SEAS alum who's passionate about using technology including AI to solve social problems. She is currently helping to develop policies that promote responsible and equitable technology use.
Learn more about her efforts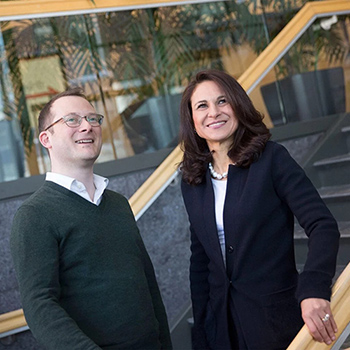 The right people in the right places
Explore the faculty and Harvard institutes contributing to and collaborating on AI research, development, policies and more.
Learn about AI@Harvard
You may also like
Related In Focus topics