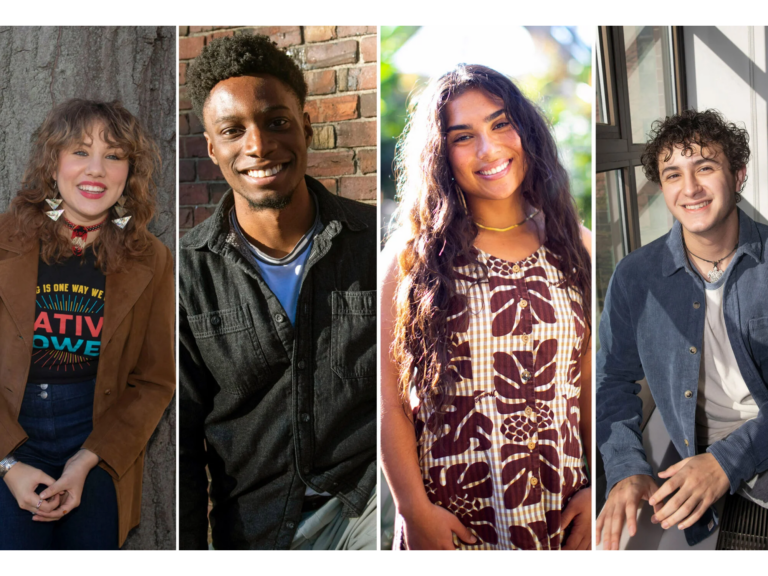 Bringing change to their communities
Harvard students LeMonie L. Hutt, Osasenaga Idahor, Kiani Akina, and Ricardo Marrero-Alattar joined student-led environmental groups for an event highlighting the personal stories of College students fighting against climate change in their communities.
Getting personal with climate change
"I feel like my family is a part of the issue," said Ju Chulakadabba, whose grandparents owned a palm-oil refinery that produced climate-affecting emissions. "I want to do something."
Exploring climate change from every angle

Projects for a better planet
Projects to address the causes and consequences of climate change are happening all across Harvard. In this "Environmental Insights" podcast, Salata Institute's James Stock talks about the importance of pursuing practical climate solutions.
Read the podcast transcript
Good for the planet, good for business
Currently, $514 billion of the federal budget is dedicated to climate solutions, including:

$1 billion

is already cleaning up 22 toxic waste sites nationwide

$930 million

is already reducing wildfires in 10 western states

$10 billion

is earmarked for clean energy projects in low-income communities

$600 million

is earmarked for clean energy projects on farms and rural areas
Climate action on our campus
You may also like
Related In Focus topics