Climate Solutions
Faculty and students from across the Harvard community are working on ways to address climate change and its effects.
Solutions from the past
Explore the Graduate School of Design's overview of the first-ever compendium of Indigenous technologies, which could provide a powerful toolkit for climate-resilient design.
Learn more about Indigenous technologies
Solutions on the brink
Harvard researchers are applying biological principles and their expertise across a range of disciplines to reduce pollution, water contamination, waste, and greenhouse gas emissions.
Explore some of the Wyss Institute's projects
Solutions for the future
Explore the work of Harvard Business School alumni who are working to make tomorrow's cities more sustainable across five key areas: mobility, power, construction, water, and waste.
Learn more about the future of cities
Better air conditioners
A new technology uses up to 75% less energy than traditional air conditioners, and relies on water rather than environment-damaging refrigerants.
Carbon capture
Researchers at Harvard John A. Paulson School of Engineering and Applied Sciences outline an affordable approach for taking excess carbon dioxide out of the atmosphere to help reduce the rising temperatures of climate change.
Zero-waste architecture
Built for a park with very little shade, CloudHouse's design was informed by one central constraint: avoiding material waste.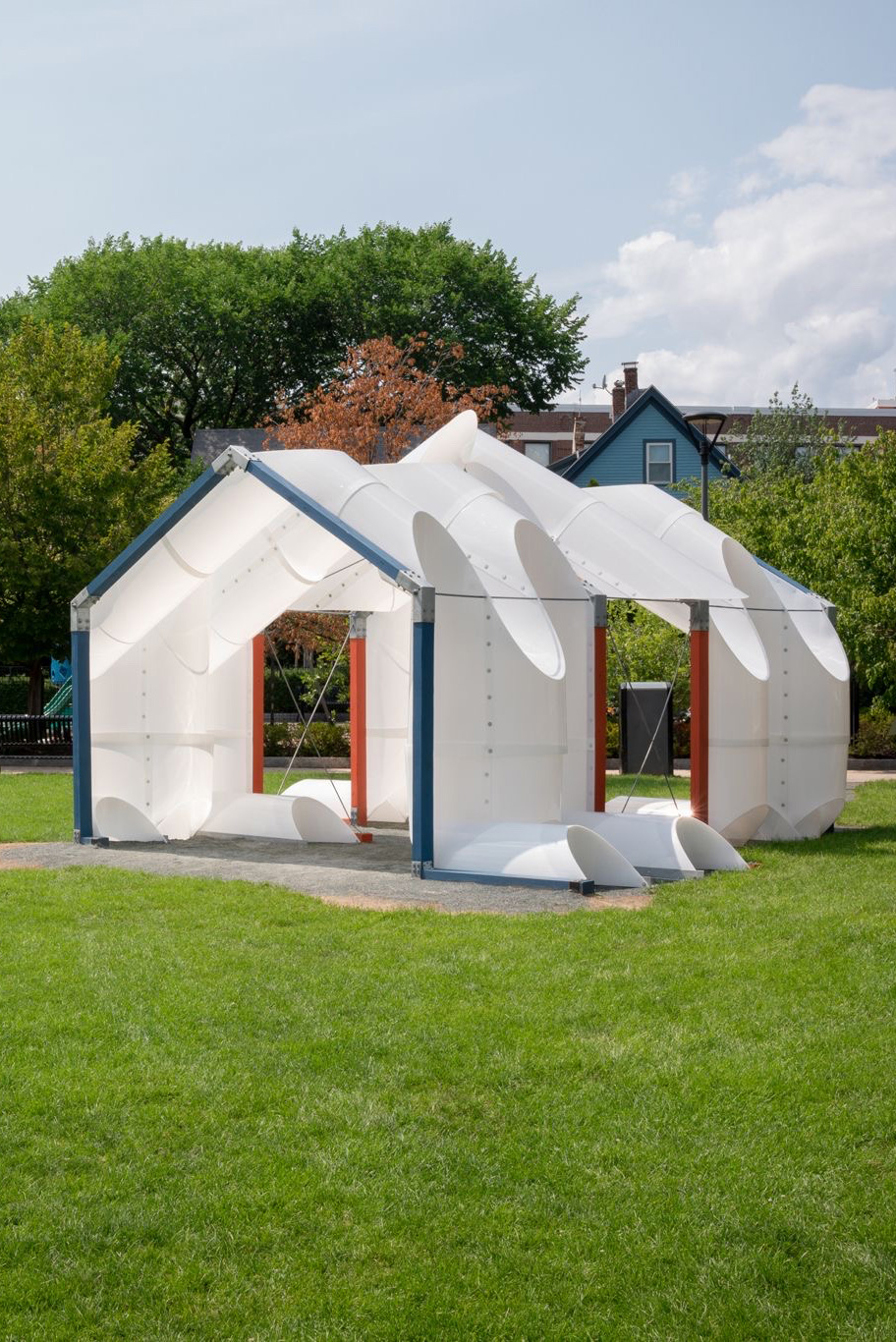 Respite from the heat and rain

Inexpensive, recyclable plastic

Easy to fabricate, transport, and assemble
The BLT battery will revolutionize electric cars
Long-lasting, quick-charging batteries are essential to the electric vehicle market, but today's lithium-ion batteries fall short of what's needed—they're too heavy, too expensive, and take too long to charge. Enter the BLT battery.
Learn more about this battery
A planetary health diet
Harvard Chan School's Walter Willett and the EAT-Lancet Commission on Food, Planet, Health developed the world's first scientific targets for a planetary health diet. The plant-forward diet emphasizes whole grains and plant-based proteins.
Learn more about this diet
Solutions from our campus
2.5 megawatts

of onsite solar energy installations

18

vegetated green roofs across campus

30%

of Harvard's bus fleet is electric
Building a sustainable future
Our new Science and Engineering Complex (SEC) has been certified by two international building certification programs as one of the healthiest, most sustainable, and energy-efficient laboratories in the world.
Climate Change Solutions Fund
Established in 2014, this Harvard fund encourages multidisciplinary research around climate change.
---
YOU MAY ALSO LIKE
Related In Focus topics