Games
Games are where work, play, and art meet. Harvard experts are exploring how playing games can help people develop practical skills, make tough decisions, and connect with others.
The Wordle craze
Steven Pinker, a Harvard language expert, explores how the brain tries to make sense of those missing tiles in the popular word puzzle.
Explore why we love Wordle
Art of chess
Harvard community members share what they love most about chess and why they believe it unites people of all ages and abilities.
Read more about this universal game
Happy to be puzzled
For many, a crossword puzzle is a solitary pleasure, one that blots out the world for a time. But for staff member Gwen Urdang-Brown, crosswords have always been a family affair.
Learn about the joys of solving a puzzle
Get your game on
The world of video games has come a long way since the days of Pong. Learn how Harvard is exploring the many levels of this massive industry.
---
From joysticks to job options
Spending time gaming helps hone valuable skills that can be applied to the workplace, such as problem-solving, resilience, and teamwork.
Read More
The art of play
The Harvard Art Museums have a fascinating collection of game pieces and artwork portraying games being played throughout the ages.
In September 2023, gallery 2700 will be displaying game-related prints by the Mexican artist José Guadalupe Posada.
Games through the ages
Throughout the course of human civilization, societies have always found a way to have some fun.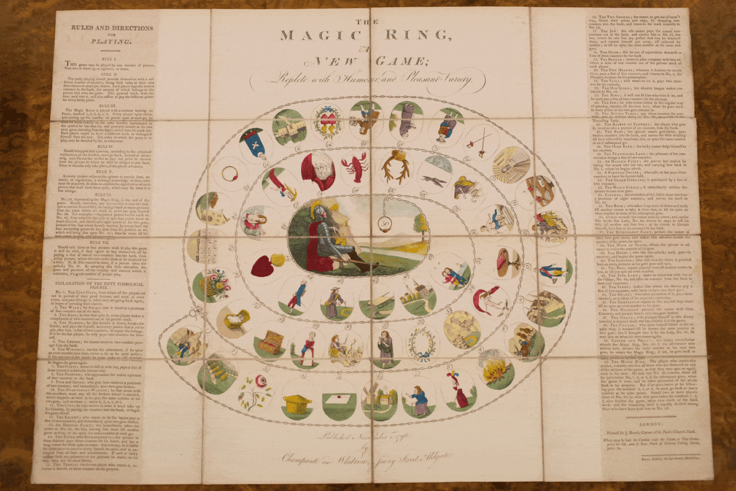 A history of games at Houghton
The enduring charm of tabletop games can be explored in a historical collection stored at Houghton Library.
Read More

A game to sharpen your truth detector
Research from Harvard Kennedy School's Misinformation Review shows that playing this 10-minute browser game enhances people's ability to spot and resist political misinformation.

Cognitive development
Babies and children use games and play to understand the world, form neural connections, and create bonds with their parents and friends.
---
You may also like
Related In Focus topics