Celebrating the Class of '22
Explore the 2022 Commencement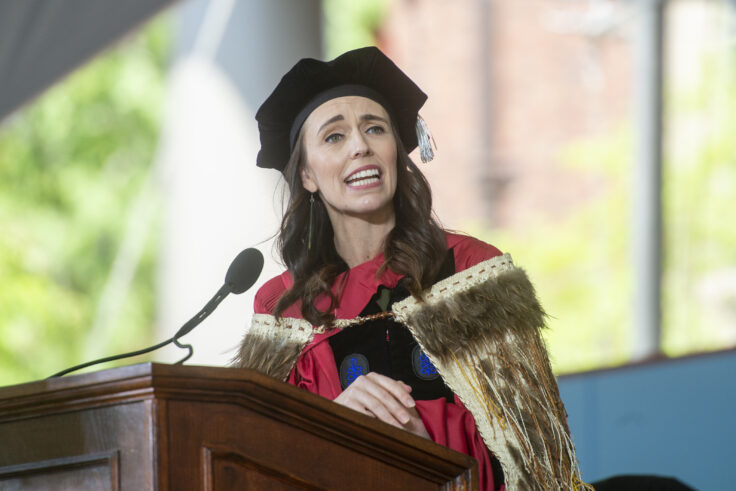 Democracies need defending
New Zealand Prime Minister Jacinda Ardern used the Commencement address as call to action on the erosion of trust, the need for social media reform, and the end of tribalism.
Read More
Jonathan Ji
At Harvard Divinity School, Jonathan had the opportunity to participate in research with faculty members he had admired before coming to the School.
Learn more about Jonathan
Nicole Beck
Nicole applied lessons from her time playing NCAA lacrosse into "the team sport of surgery," as she pursued her degree in dental medicine.
Learn more about Nicole
Marissa Sumathipala
Marissa had to give up her Olympic figure-skating dreams after suffering a concussion, but the experience led her to study neuroscience at Harvard College.
Learn more about Marissa
Kim Horsnell
Kim used a short-term residency in Boston to explore the Extension School's offerings. She ended up with a master's degree and a career change focused on counseling transgender children and adolescents.
Learn more about Kim
Brandon Alexander Anthony
Brandon hopes to launch a company that helps health systems design better services for patients of color, LGBTQ+ patients, and other marginalized groups.
Learn more about Brandon
Jesselina Rana
A social entrepreneur from Nepal, Jesselina came to Harvard Law School to focus on human rights and women's health.
Learn more about Jesselina
Read more stories from the Harvard Chan School of Public Health
More from Commencement week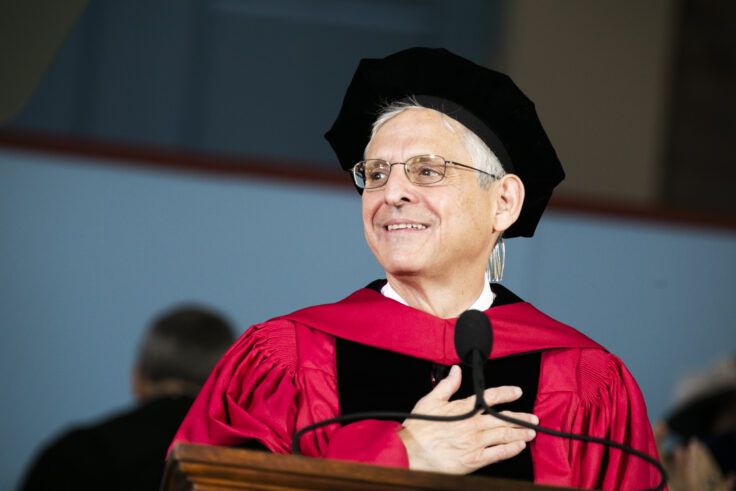 2020 & 2021 Commencement
U.S. Attorney General Merrick Garland made a plea for more to embrace public service for part of their lives to help defend the nation's democratic institutions.
Read More
Alexandra Schultz
Alexandra's research into ancient libraries explores a fuller, more accurate intellectual history, one that puts less emphasis on patriarchy and aristocratic philanthropy.
Learn more about Alexandra
Vincent Bain
Vincent is bringing the knowledge and experience he gained from his master's degree in bioethics to his new assignment as a chaplain bioethicist at Walter Reed National Military Medical Center.
Learn more about Vincent
Celestina Lee
At the Graduate School of Education, Celestina learned that early education is as much about emotional support as it is about the lesson plan.
Learn more about Celestina
Read more stories from the Graduate School of Arts and Sciences
Ed Bayes
Ed is working at the intersection of technology, design, and policy by exploring how artificial intelligence can tackle public policy issues.
Learn more about Ed
Lucy Luo
Born and raised in Hunan, China, Lucy's parents instilled in her a love of learning and a curious mindset, which led to her interest in international development.
Learn more about Lucy
Drew Keller
Drew pursued a business degree so he could help companies transition their focus from shareholder returns to positive social and environmental change.
Learn more about Drew
School events
Harvard College and the graduate and professional Schools host additional commencement events unique to their communities.
YOU MAY ALSO LIKE
Related In Focus topics