"Then, thenceforward, and forever free"
These words, issued on January 1, 1863 in the Emancipation Proclamation, were finally heard by the enslaved people in Texas on June 19, 1865. Join the Harvard community in celebrating and exploring the history of Juneteenth.
It's not only a chance to look back at history…but we should also reflect on how that history connects with the moment we're in now."

Harvard Graduate School of Arts and Sciences alum
"There should be more widespread education about the significance of Juneteenth and other important moments of Black History by our non-Black peers."
Opeoluwa Falako, Harvard College alum
"It should always be a day we all reflect on our journey to become a more just and fair society—in every way."
Tommy Amaker, Harvard Basketball head coach
Juneteenth history lesson
---
Juneteenth marks the day when federal troops arrived in Galveston, Texas—two and a half years after the end of the Civil War—to emancipate people who were still living in bondage.
What does it mean?
Jarvis Givens describes the history and significance of Juneteenth, and speculates on whether its celebratory promise can be fulfilled.
Explore the meaning of Juneteenth
Why is it important?
Khalil Gibran Muhammad discusses the role of celebrations like Juneteenth and explores the broader need for historical reckoning.
Learn more about the significance
Primary sources
These emancipation documents are just a small part of Houghton Library's digital collection "Slavery, Abolition, Emancipation, and Freedom."
A jubilee fundraiser for formerly enslaved people
Boston threw a grand jubilee concert on January 1, 1863, in honor of the day the emancipation proclamation freed enslaved people. The proceeds from ticket sales went to benefit freed people.
Take a closer look at the program
The Emancipation Proclamation
The first and only contemporary printing of the Emancipation Proclamation in book form. Issued by Boston industrialist and abolitionist John Murray Forbes for distribution by Union troops.
Take a closer look at the book
In commemoration of emancipation in Maryland
Northern cities like Philadelphia announced emancipation in nearby states—this 1864 print shows an announcement of emancipation in nearby Maryland.
Take a closer look at the transparency
Celebrating, learning, and reflecting
Student at Harvard Business School reflect on what Juneteenth means to them and what we can all do to honor the day, acknowledge our country's past, and continue to advance racial equity.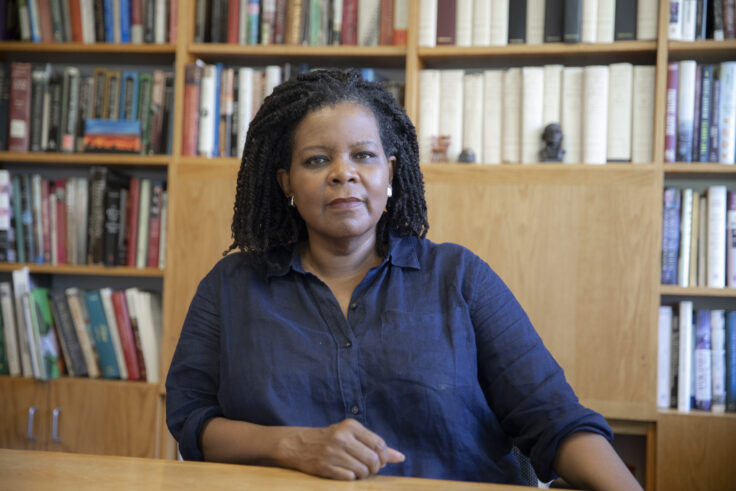 Honoring Juneteenth
Annette Gordon-Reed details how the Texas community honored the Juneteenth anniversary and what we gain from celebrating it as a nation.
Read More
Working toward a world without slavery
Slavery, forced labor, and human trafficking are global problems that the Harvard community is still working to end.
---
YOU MAY ALSO LIKE
Related In Focus topics