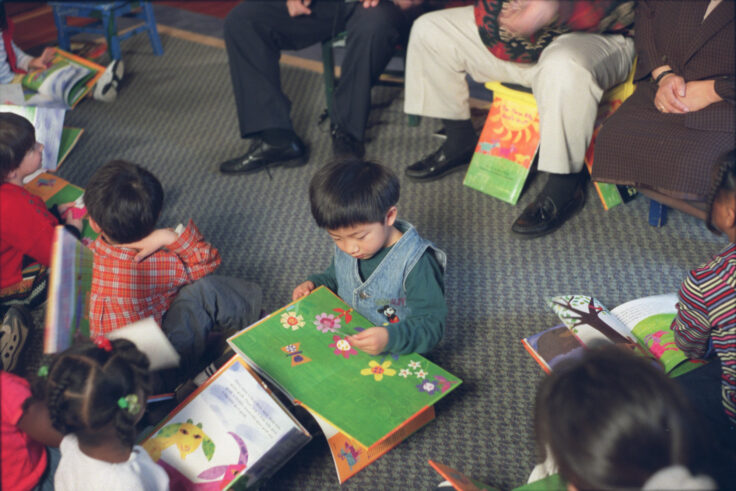 How does the brain learn to read?
Associate Professor of Education Nadine Gaab explains how regions of a child's brain work together to turn reading into learning.
Read More
Preserving languages
Linguist and Radcliffe Fellow Roberto Zariquiey explores the challenges and joys of studying a language that has very few speakers, and how the conversation around "dying" languages should be reframed.
---
Inupiaq
Today, there are 100-150 primary speakers of Inupiaq, an Alaska Native language, but Joan Naviyuk Kane has taken up her grandmother's fight to teach the language.
Gullah
Gullah, or Geechee, was created by enslaved people brought from West Africa to Charleston, S.C., who needed a common language to communicate. It allowed them to speak freely, by way of encoded speech, in the presence of those holding them in bondage.
Many common words or phrases are rooted in the Gullah language: yam (sweet potato), bubba (brother), gumbo (okra), kumbaya (come by here).
Nahuatl was the lingua franca of the Aztecs, who ruled Mexico between the 14th and 16th centuries. It is still spoken by nearly 1.5 million Mexicans and has a growing Harvard study group dedicated to it called Nahuatl Notequixpoyohuan or "My Nahuatl Friends."
Griko, a language of Greek origins spoken in Salento—part of the "heel" of Italy's boot—was deemed by the Italian government to be a "language of the backward past" until 1999, when a national law recognized Griko among 12 "historical linguistic minorities" in Italy.
One of the last widely used pictographic languages in the world, the written language of the Dongba, an ethnic minority in southwest China, is being digitized by Harvard-Yenching Library and shared with scholars in China to preserve records of the customs, religious practices, and daily life of the Naxi people.

Life with multiple languages
Researchers are finding benefits to learning a new language, and ways to support young students who are learning English as a second language.
---
Beyond human language
School of Engineering Ph.D. candidate Cameron Wong talks about the past, present, and future of computer language.
Talking with whales
Fellows from the Radcliffe Institute collaborated with the goal of deciphering the way sperm whales communicate with one another.
Explore what whales may be saying
Building a language for early computers
The men who invented computers focused primarily on the hardware, but the women who became involved during World War II saw early on the importance of programming.
Learn more about a pioneer of computer language
YOU MAY ALSO LIKE
Related In Focus topics