Our advocates
Students, faculty, and alumni from across the Harvard community are working to understand and improve how we can support immigrants and immigration.
---
Noemi Valdez
During her sophomore year, Noemi helped establish a Society of Hispanic Professional Engineers chapter on campus to create a space to help fellow immigrants have a smoother path into STEM.
Learn more about Noemi and her work
Ana Cristina Sedas
After volunteering as a physician at migration camps in Mexico, Ana came to Harvard Medical School to pursue a Master of Medical Sciences in Global Health Delivery to help improve the well-being of migrants.
Learn more about Ana and her work
Abel Rodriguez
As an immigration attorney, Abel came to Harvard Divinity School to blend scholarship with activism and ground everything he does in an ethical framework.
Learn more about Abel and his work
Sarah Rendón García
During her doctoral program, Sarah brought together psychology, sociology, education, and immigration studies to better understand how children of immigrants learn about their families' status in the U.S.
Learn more about Sarah and her work
Tania Dominguez-Rangel
While pursuing a joint concentration in romance languages and visual studies, Tania explored why representation of Latinx immigrants matters both on the screen and behind the camera.
Learn more about Tania and her work
Understanding immigration's impacts
As the makeup of our communities change, Harvard experts are exploring the economic and societal effects of these migration patterns.
---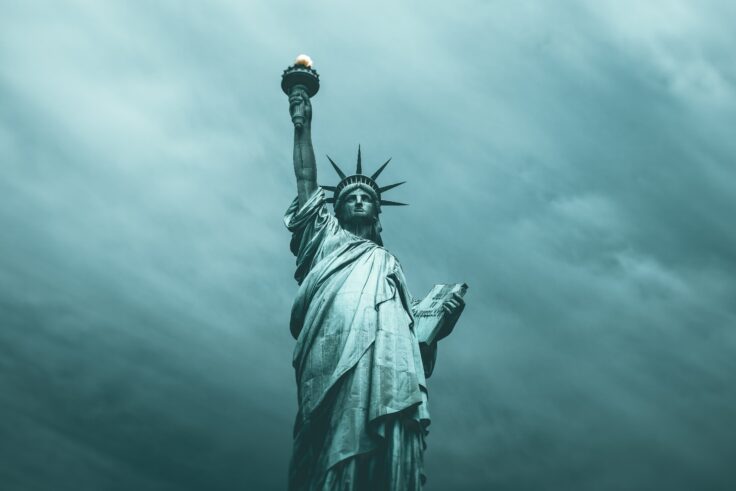 The gift of global talent: how migration shapes business, economy, and society
Read More
The winding path to now
Migration has been an integral part of the human experience since before recorded history. Harvard researchers are exploring the journeys of the past to better understand the present.
---
A roadmap to the future
The Harvard community is exploring ideas and opportunities to improve migration, whether it's across the state or around the globe.
---
Art beyond borders
Harvard's museums and libraries have been exploring immigration, assimilation, and culture through the lens of photography, installations, and theater.
---
Crossing Lines, Constructing Home
In 2019 the Harvard Art Museum curated an exhibit that explored immigration, home, and belonging through art ranging from vivid photographs to a meticulously hand-sewn floor installation.
Learn more about the art museum exhibit
Treading the Borders: Immigration and the American Stage
In 2018 Houghton Library made use of the extensive Harvard Theatre Collection to illustrate the early influence of immigrants on American theater.
Learn more about the library exhibit
We Are America
In 2019 Gutman Library at the Harvard Graduate School of Education hosted a collection of portraits and stories from the national "We Are America Project."
Learn more about the library exhibit
YOU MAY ALSO LIKE
Related In Focus topics