Congratulations
Claudia Goldin
The Henry Lee Professor of Economics at Harvard University has been awarded the Nobel Memorial Prize in Economic Sciences for her work identifying drivers of gender differences in the labor market, the Royal Swedish Academy of Sciences announced.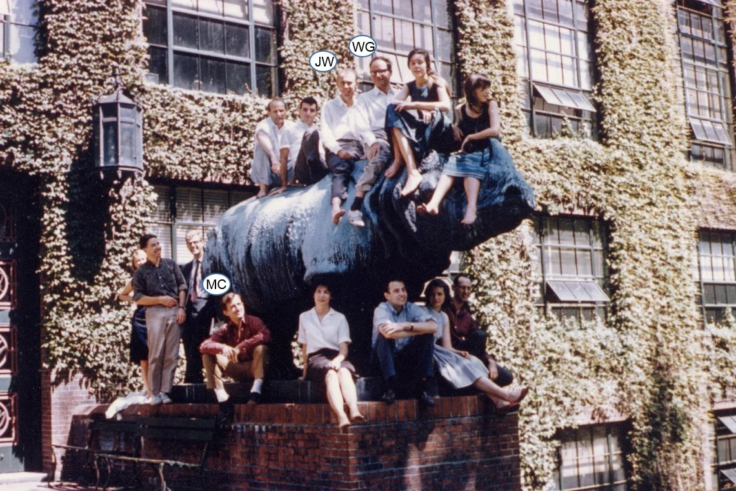 The Nobel floor
The third floor of Harvard's Bio Labs housed the research laboratories of three Nobel laureates. Six more, who were trained there, went on to receive the coveted honor after leaving Harvard.
Read More
After the win, the work continues
For many Nobel Prize winners, from Harvard and beyond, the award helps them further their research and better explore their passions.
---
Getting a Nobel gives you a pulpit and new opportunities to make a difference in the world."

Martin Karplus, Theodore William Richards Professor of Chemistry, Emeritus
Countering fear with empathy
After successfully fighting for a right to education in India, Nobel laureate Kailash Satyarthi visited Harvard to spread his ideas on a globalization of compassion.
Learn more about Kailash's work
Continuing the fight for equity
After writing the book on inequality, Nobel-winning economist Joseph Stiglitz visted Harvard Kennedy School to warn that the wealth gap will continue to grow as long as those with money get to make the rules.
Learn more about Joseph's research
Planting the seeds of change
After leading protests in Yemen, Nobel Prize–winning activist and journalist Tawakkol Karman makes the case at the Center for Public Leadership for why powerful nations need to take up democratic causes across the Middle East.
Explore Tawakkol's speech
In the room where it happened
Revisit what it was like when Harvard Professors Oliver Hart and William Kaelin received the news that they'd won a Nobel Prize.