The Arnold Arboretum
Celebrate the 150th anniversary of Harvard's 281-acre living museum. Free and open every day, the Arnold Arboretum engages the public through educational opportunities and programs for all ages.
Explore 150 years of plants and people
For more than 7,000 years, the land on which the Arnold Arboretum now sits has been inhabited and used by diverse societies and cultures of Indigenous People, including most recently the Massachusett Tribe.
Learn more about this Indigenous history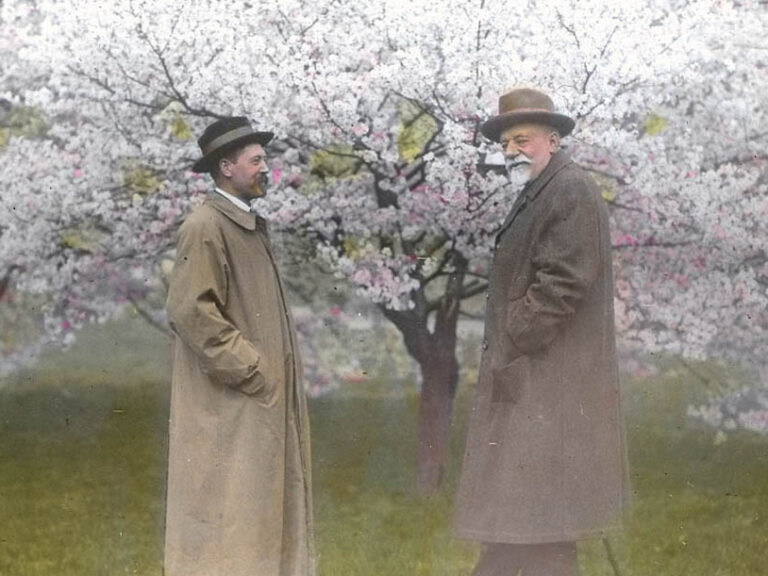 Planting the seeds
Established in 1872 when the trustees of the will of James Arnold transferred a portion of Arnold's estate to the President and Fellows of Harvard College, the Arboretum has become one of the world's most comprehensive and best documented collections of temperate woody plants, and a hub of research, horticulture, and education.
Taking care of the Arboretum
William "Ned" Friedman
"It is my job to open the institution up to anyone and everyone so that this magnificent museum collection of woody temperate plants can be interpreted and interrogated." – Ned, director
Faye Rosin
"Staff researchers, students, and scientists from around the world can move seamlessly from the trees in our landscape to a microscope in our labs." – Faye, director of research facilitation
Tiffany Enzenbacher
"I have the honor to work alongside a talented greenhouse and nursery team to cultivate the next generation of plants that are ultimately destined for the living collection." -Tiffany, head of plant production
Dig into the work at the Arboretum
Through research, horticulture, and education, the Arnold Arboretum discovers and disseminates knowledge of the plant kingdom to foster greater understanding, appreciation, and stewardship of Earth's botanical diversity.
Return of an old friend
In recent years, staff at the Arnold Arboretum have begun collecting and reintroducing herbaceous species that were once common on our grounds, such as the New England blazing star.
Read more about these efforts
Early forest education
The Arboretum's Field Study Experiences turn Boston Public School students into "Young Scientist" through hands-on explorations in and around the meadows, ponds, and woodlands of the Arboretum.
Read more about the collaboration
Nature's classroom
Throughout its 150-year history, the Arboretum has inspired Harvard students as they've pursued their studies.
The Keeper's Tour
Embark on a virtual or in-park walk with Michael Dosmann, the Keeper of the Arboretum's living collections.
Explore the Keeper's Tour
The Expeditions app
With more than 60 plants and sites, the Expeditions app helps you enjoy the 281 acres of the Arboretum's landscape through photos, text, and audio segments.
Explore the Expeditions app
Through the seasons
All year long, the Arnold Arboretum offers breathtaking views and opportunities to experience its plentiful offerings.
YOU MAY ALSO LIKE
Related In Focus topics