Analysts identify economic forces that perpetuate unequal wages, opportunities
Read story
Novelist Claire Messud shares how her stories take shape
"Shakespeare: His Collected Works" includes 80 rare objects drawn from Houghton and other libraries
CDC recommendation supported by data, neurologist says
Thu., February 11, 2016, 5:30pm - 7:00pm
Harvard University, Geological Museum Room 100 (24 Oxford St, Cambridge)
Thu., February 11, 2016, 5:30pm - 8:30pm
Harvard Art Museums, 32 Quincy Street, Cambridge, MA 02138
Fri., February 12, 2016, 9:00am - 4:30pm
CMES, Room 102, 38 Kirkland St, Cambridge, MA
Fri., February 12, 2016, 4:00pm - 5:30pm
Barker Center Arts Café, 12 Quincy Street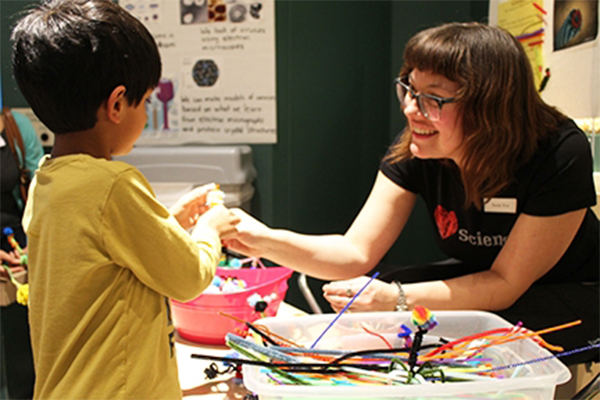 Sat., February 13, 2016, 10:00am - 4:00pm
Harvard Museum of Natural History, 26 Oxford St., Cambridge, MA 02138
Consider Harvard
Harvard students build bonds they carry with them into the future. Meet journalist Nicholas Kristof, who has maintained his Harvard connections as he has lived all over the world.
Episode 33: Genetics in Space
Ting Wu, HMS professor of genetics, talks about ways scientists are striving to optimize astronauts' physical and mental health—and anticipating the biomedical challenges ahead as humankind considers long-term space travel.
Latest Harvard Gazette News
An interview with novelist Claire Messud launches a new series in which Harvard writers discuss how their stories take shape.
In 2012, the Hutchins Family Foundation created a fundraising challenge for House renewal. The challenge has been completed with more than $50 million from 40 generous gifts.
The Gazette spoke with Michael Charness, chief of staff for the Harvard-affiliated VA Boston Healthcare System, about the CDC's recommendations to sexually active woman of childbearing age: either …
Each of Harvard's 12 undergraduate residential Houses has a library, and despite their rich histories and outward grandeur, these are intimate spaces. …
Get the latest Harvard Gazette news delivered to your inbox.
Our weekly roundup of news found at the intersection of media, politics, policy and technology, from the Shorenstein Center and from around the web. This Week at the Shorenstein Center Walter V. …
The Historical Sheet Music Collections have plenty of love songs – songs about flirting, courtship and weddings. …
John Zeisel (LF '71) will be the keynote speaker at EDRA47Raleigh, the annual conference of the Environmental Design Research Association. …
Martin Bechthold (DDes '01), professor of architectural technology at the Harvard Graduate School of Design, recently published the book Ceramic Material Systems in Architecture and …
Lorne Michaels, Bill Walsh, Alice Waters–all have had a disproportionate impact in their respective industries through their knack for collecting and inspiring great talent. …
Graphene is going to change the world — or so we've been told. …
Post by Matt Seccombe, February 10, 2016 Scanning Nuremberg shares the observations and insights of Matt Seccombe, Nuremberg Trials Project Metadata Manager/Document Analyst, as he analyzes …
February 11, 2016 — Staff, faculty, and academic appointees reaching key milestones in terms of their service at Harvard T.H. Chan School of Public Health were…