Excavated tombs of Peru's Moche priestesses provide archaeologists with troves of artifacts, data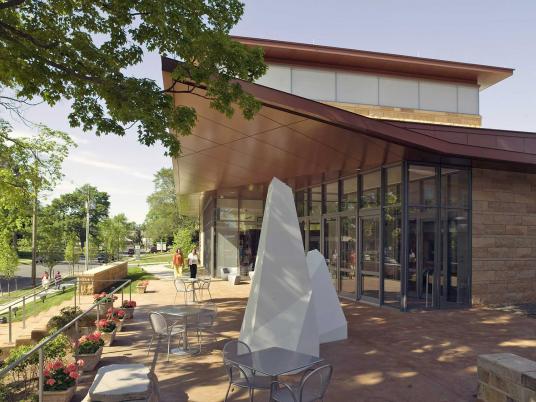 Thu., July 28, 2016, 8:00am - 6:30pm
Harvard Art Museums, 32 Quincy Street , Cambridge, MA

Sat., July 30, 2016, 10:00am - 12:30pm
The Harvard Ed Portal, 224 Western Avenue, Allston, MA 02134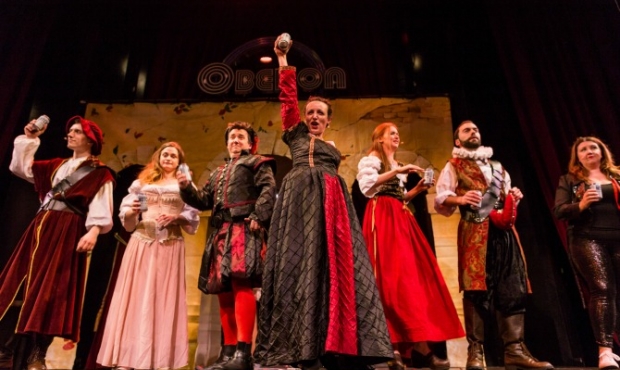 Sat., July 30, 2016, 7:30pm
OBERON 2 Arrow St., Cambridge, MA 02138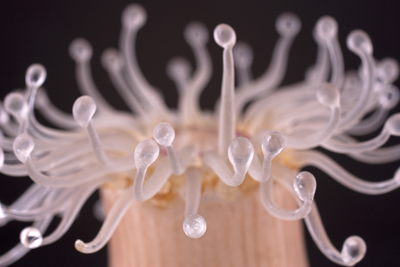 Harvard Museum of Natural History, 26 Oxford St.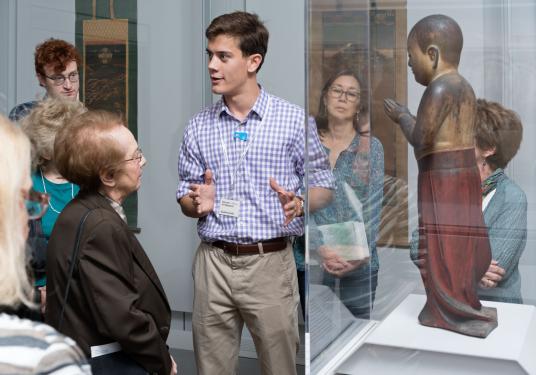 Sun., July 31, 2016, 11:00am - 11:50am
Harvard Art Museums, , 32 Quincy Street , Cambridge, MA
Harvard restores its famed Glass Flowers
Harvard's Glass Flowers, the famed Ware Collection of Blaschka Glass Models of Plants, have returned to display in a refurbished gallery, which shows the iconic collection in new light — literally.
Paul Wood: The Pen and the Sword – Reporting ISIS | Shorenstein Center
Paul Wood, Fall 2015 Joan Shorenstein Fellow and BBC world affairs correspondent, discusses his new research paper, "The Pen and the Sword: Reporting ISIS". The paper, which can be read in full at shorensteincenter.org, tells the harrowing story of a journalist held hostage by ISIS, and examines the ethical dilemmas that arise when reporting on terrorist organizations.
Latest Harvard Gazette News
The extraordinary Blackwell family, who for generations played important roles in 19th- and 20th-century American social reform movements such as the abolition of slavery and women's rights, are on …
A Harvard student recalls the night of a failed apparent coup in Turkey, and the new mood that followed its failure.
In an area where light pollution has all but hidden the stars, Harvard's Clay and Loomis-Michael Telescopes offer staff, students, and affiliates a vision of the night sky unlike any in the city.
The Harvard Lampoon's creative irreverence on full display in exhibit marking its 140th anniversary
Get the latest Harvard Gazette news delivered to your inbox.
2012 review of the research literature on U.S. lotteries and the types of people most likely to play. …
Dr. Paul Beran will join the Harvard Law School's Islamic Legal Studies Program as executive director of SHARIAsource—the online platform designed to provide content and context on Islamic law.
They're under-appreciated tools for organizational change.
Sleep apnea is a common condition that currently affects 26% of all Americans. When a person suffers from sleep apnea, their breathing becomes shallow or even disrupted during their sleep. …
Subtitle A Real-Time Tool to Test Website Availability Worldwide Teaser Users in the AccessCheck closed beta can test websites in over 40 countries. …
Spoiler Alert: Homework assignments cannot be done alone in one sitting! Continue reading Harvard College Connection, math, homework, …
They prefer hierarchies in order to rise to status and power.