Conference connects undergrads in a still-lopsided field
Read story
Here's how businessman Trump is likely to change how government works
Research on sensational shows details case for the mundane
Author Gary Taubes '77 makes case for 'uniquely toxic' health effects in talk at HLS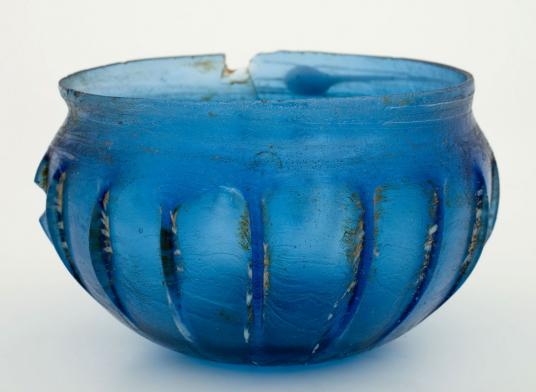 Wednesday, January 25, 2017, 12:30pm - 1:00pm
Potters give anthropology students hands-on lessons
Native American potters Wilma and Aaron Tosa bring their hand-coiled pottery to anthropology students at the Ceramics Studio.
Harvard Art Museums' blackest pigment
British biotech company Surrey NanoSystems has developed a material known as Vantablack, a sample of which is now part of the collections at the Harvard Art Museums. The color is located in the Straus Center for Conservation and Technical Studies' Forbes Pigments Collection, an assortment of about 2,500 synthetic and organic pigments that helps conservators, curators, and students study and safeguard artworks.
Latest Harvard Gazette News
The Hasty Pudding Theatricals, the oldest theatrical organization in the United States, has named Oscar-winning actress Octavia Spencer as its Woman of the Year.
For almost 250 years, the U.S. military and Harvard have shared a deeply interwoven history. A Harvard University Archives exhibition at Pusey Library demonstrates the scope of this relationship.
The composer for "La La Land" met his Hollywood collaborator, Damien Chazelle, and charted his musical path while at Harvard.
A new study out of Harvard-affiliated Dana-Farber/Boston Children's Cancer and Blood Disorders Center suggests that precision medicine can provide vital care in treatment and diagnosis of pediatric …
Get the latest Harvard Gazette news delivered to your inbox.
The Harvard skiing team completed its opening weekend at the St. Lawrence Carnival in Lake Placid, New York, earning 10th amongst the 17-team field.
After falling behind early, Harvard women's tennis could not recover, falling 6-1 to No. 26 Northwestern at the Combe Tennis Center on Saturday afternoon.
The No. 4 Harvard men's squash team dominated against No. 25 Tufts on Saturday afternoon, taking down the Jumbos, 9-0, at the Murr Center Squash Courts.
Despite a furious comeback in the final two frames, Harvard women's hockey fell to Yale, 3-2, on Saturday afternoon at Ingalls Rink.
The Harvard men's swimming and diving team kept its unblemished record in tact Saturday afternoon, moving to 9-0 on the year with a 179-112 defeat of Boston College at Blodgett Pool. …
Opening its home slate at the Malkin Athletic Center, Harvard wrestling split a pair of dual contests with Franklin and Marshall, 36-6, and Bucknell, 16-24, on Saturday afternoon.
Freshman guard Katie Benzan had 17 points and six rebounds, and senior forward Destiny Nunley added 10 points, eight rebounds, two assists, and two steals to lead the Harvard women's basketball …
The Harvard men's fencing team was challenged at the St. John's Invitational, tallying a 1-4 finish. The Crimson (5-5) were able to tally an 16-11 victory over Penn State.