Whether working in camps or at policymaking, Harvard students, researchers, and analysts try to help solve a Rubik's Cube of concerns in Europe
Read story
Students honor Le Corbusier, the center's architect, who intended the space to inspire creativity
To understand where the University is, lecturer teaches, it's important to see where it's been
Harvard Ph.D. warns of big data's dark side in 'Weapons of Math Destruction'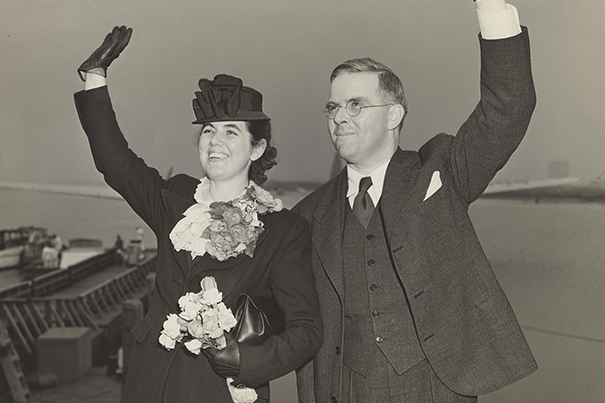 Tue., October 25, 2016, 4:00pm
Revolutionary Financial Aid
Seventy percent of Harvard students receive some form of financial aid. A Harvard education is more affordable than a state school for 90% of American families.
Arts and Humanities
Students of the Arts and Humanities at Harvard explore the many forms of human expression. They ask universal questions and seek global answers.
Latest Harvard Gazette News
The National Institute of Mental Health has awarded Professor Steven Hyman '80 the 2016 Sarnat Prize for his work on treating and understanding psychiatric disorders as biological diseases.
Recently the Harvard Art Museums acquired the evocative "A Flor de Piel," a room-sized tapestry by contemporary Colombian artist Doris Salcedo made of thousands of dyed rose petals stitched …
The Gazette interviewed Kristen Carpenter '98, Oneida Indian Nation Visiting Professor of Law, about the current relations between Native Americans and state and federal government.
A study by the Harvard Kennedy School cites high recidivism, bloating costs, and widespread abuses in U.S. …
Get the latest Harvard Gazette news delivered to your inbox.
Unfortunately, disputes—and the need for conflict resolution—can be common when family members do business together. …
Since the start of the global economic recession in 2008, few issues have proven as explosive as the Greek debt crisis. …
The news that actors Angelina Jolie and Brad Pitt are headed for divorce puts the issue of divorce negotiations in the spotlight. …
As the famous tale "The Gift of the Magi" illustrates, sometimes the best outcomes in negotiated agreements is a lose-lose situation for both parties. …
On August 3, 1981, 12,000 air-traffic controllers went on strike after negotiations with the federal government about wages, hours, and benefits broke down. …
No. 10 Harvard men's water polo finished play at the Rodeo Tournament in Southern California with a 12-7 victory over No. 20 Santa Clara on Sunday. …
Senior Marissa Balleza scored in the third minute of each half Sunday, powering Harvard field hockey (10-4, 5-0 Ivy) to a 2-0 shut out of Lafayette (7-9) Sunday.