COVID-19
As a deadly new virus spread across the globe, the Harvard community quickly became a hub for researchers, hospitals, and institutes to share their resources and findings.
Assessing the Delta variant
The coronavirus is ultimately not over, says Chan School's William Hanage.
Read the story
The latest information on Harvard University's on-campus COVID-19 plans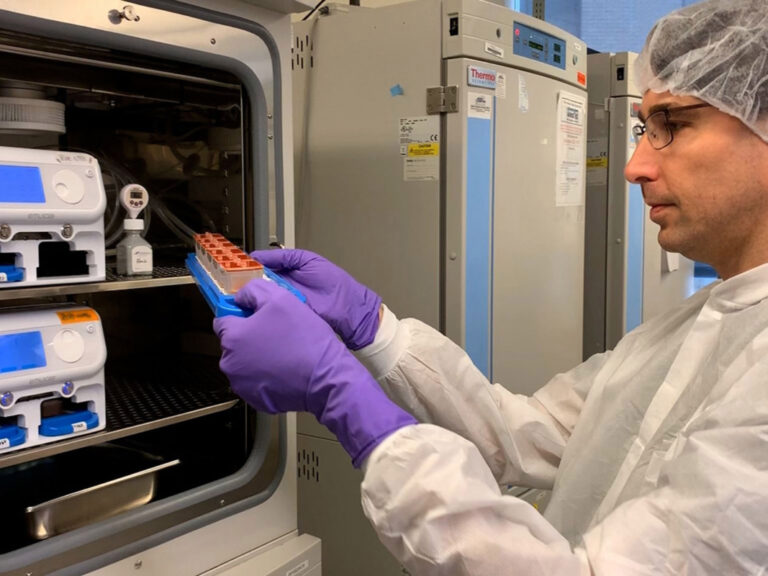 MassCPR
A crucial aspect of Harvard's COVID response was the creation of the Massachusetts Consortium on Pathogen Readiness. MassCPR includes scientists from Harvard, MIT, Boston University, Tufts University, the University of Massachusetts, and local hospitals, all united to fight COVID-19 and prepare for future epidemics.
38

Institutions receive MassCPR research funding.

557

Scientists involved in MassCPR.

4,000+

COVID-19 patient specimens provided to investigators.

1

Current Harvard president gave blood to MassCPR.

300

Milligrams of SARS-CoV-2 spike protein produced and shared with scientists.
Heard immunity
Members of the Harvard community talk about successes and struggles as they respond to COVID-19.
We've essentially had to build a medical device company from scratch."

Richard Novak, senior staff engineer at the Wyss Institute for Biologically Inspired Engineering
It's not just coincidence that the people from my community are dying and other communities are faring much better."

Silvia Huerta Lopez, third-year M.D.-Ph.D. student and co-founder of Quetzales de Salud
We're beginning to understand that technology is a basic right. You cannot participate in society in the 21st century without access to it."

Fernando M. Reimers, Ford Foundation Professor of the Practice in International Education
Creating this fundraiser has been a lesson in the power of channeling despair into action and hope."

Shyamli Badgaiyan, Harvard Business School student
If you're lonely, almost the last thing you want to do is reach out, but you have to make yourself."

Karestan Koenen, professor of psychiatric epidemiology at the School of Public Health
Face protection explained