COVID-19
As a deadly new virus spread across the globe, the Harvard community quickly became a hub for researchers, hospitals, and institutes to share their resources and findings.
Assessing the Delta variant
The coronavirus is ultimately not over, says Chan School's William Hanage.
Read the story
The latest information on Harvard University's on-campus COVID-19 plans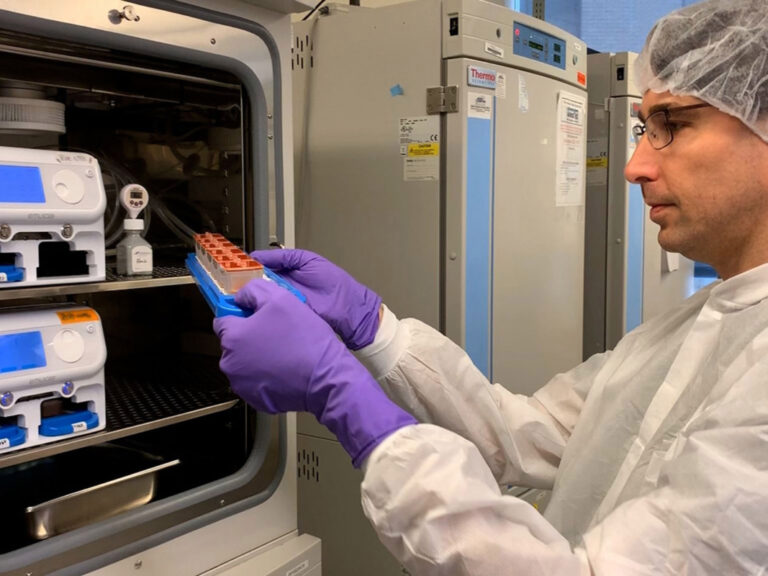 MassCPR
A crucial aspect of Harvard's COVID response was the creation of the Massachusetts Consortium on Pathogen Readiness. MassCPR includes scientists from Harvard, MIT, Boston University, Tufts University, the University of Massachusetts, and local hospitals, all united to fight COVID-19 and prepare for future epidemics.
38

Institutions receive MassCPR research funding.

557

Scientists involved in MassCPR.

4,000+

COVID-19 patient specimens provided to investigators.

1

Current Harvard president gave blood to MassCPR.

300

Milligrams of SARS-CoV-2 spike protein produced and shared with scientists.
Heard immunity
Harvard students talk about family life during the pandemic
Even though there was chaos breaking out everywhere it was just kind of like very peaceful."

After the pandemic forced Harvard to close campus, Elijah had flown to California to be with his mother as she underwent and recovered from a double mastectomy.
[M]y relationships changed with friends because I realized that we didn't really hold the same values or have the same awareness of what was going on"

When the pandemic forced Anastasia Onyango to leave Harvard she scrambled to pack up her dorm room and move home. The process was "disorienting," she recalled.
"Bonding at the table … hearing my dad complain about how he's bored of 'Seinfeld' now, I think that it really added a great routine to our lives."

In March 2020, while health and government officials in India scrambled to contain the deadly spread of COVID-19, Phiroze Parasnis and his family watched Mumbai, one of the world's most populous cities, fall silent.
mRNA vaccines explained
Face protection explained
Loneliness explained
Free online courses
Harvard offers a number of free online courses that can help you better understand COVID-19.
Lessons from Ebola: Preventing the Next Pandemic
Understanding the context for the Ebola outbreak: What went right, what went wrong, and how we can all do better
Read more
Mechanical Ventilation for COVID-19
This course will provide licensed medical professionals with an understanding of mechanical ventilation so they can assist with the operation of mechanical ventilators during the COVID-19 pandemic
Read more
YOU MAY ALSO LIKE
Related In Focus topics